For Corporations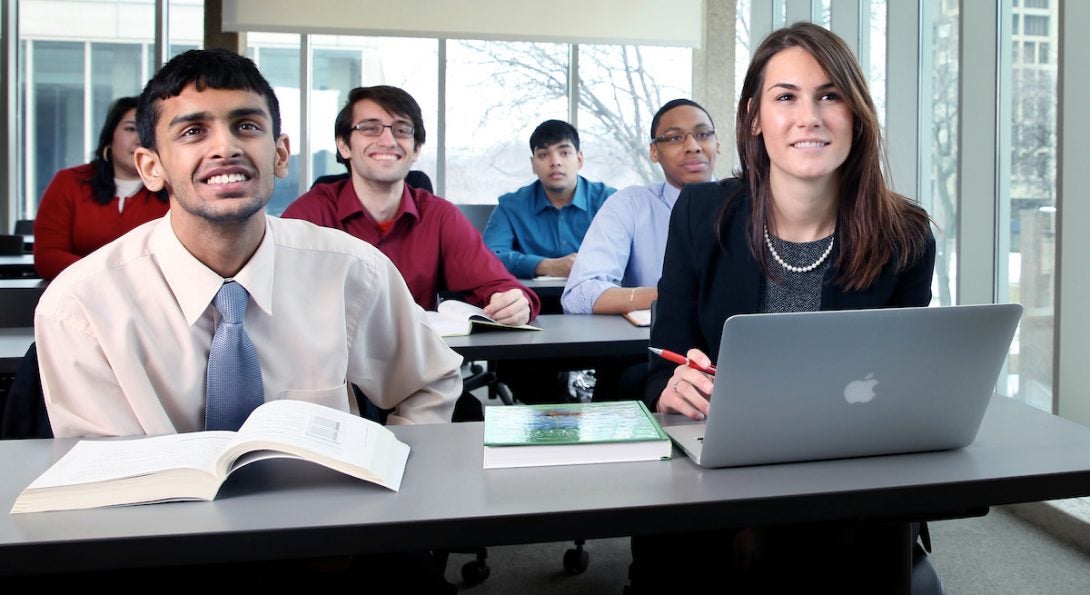 Role of Corporate Relations
The Corporate Relations team helps businesses develop strategic relationships to advance their recruiting and workforce development, research, marketing and branding, philanthropic and diversity, equity and inclusion objectives. Our centralized team simplifies the relationship-building process by serving as a single point of entry for university-wide access to our diverse students, faculty and staff. We employ a consultative approach to ensure corporate partner interests are aligned with the mission and values that define UIC as a world-class institution.
Corporate Partnership Benefits
Companies gain unique access to, and engagement opportunities with, Chicago's largest public university. Corporate partners can establish a pipeline to recruit future employees, support the discovery of new technology and innovation, promote goods and services to the UIC community and pursue complex solutions to real-world issues. No matter the goal or objective, the Corporate Relations team can customize a mutually beneficial partnership program to meet the needs of an industry partner.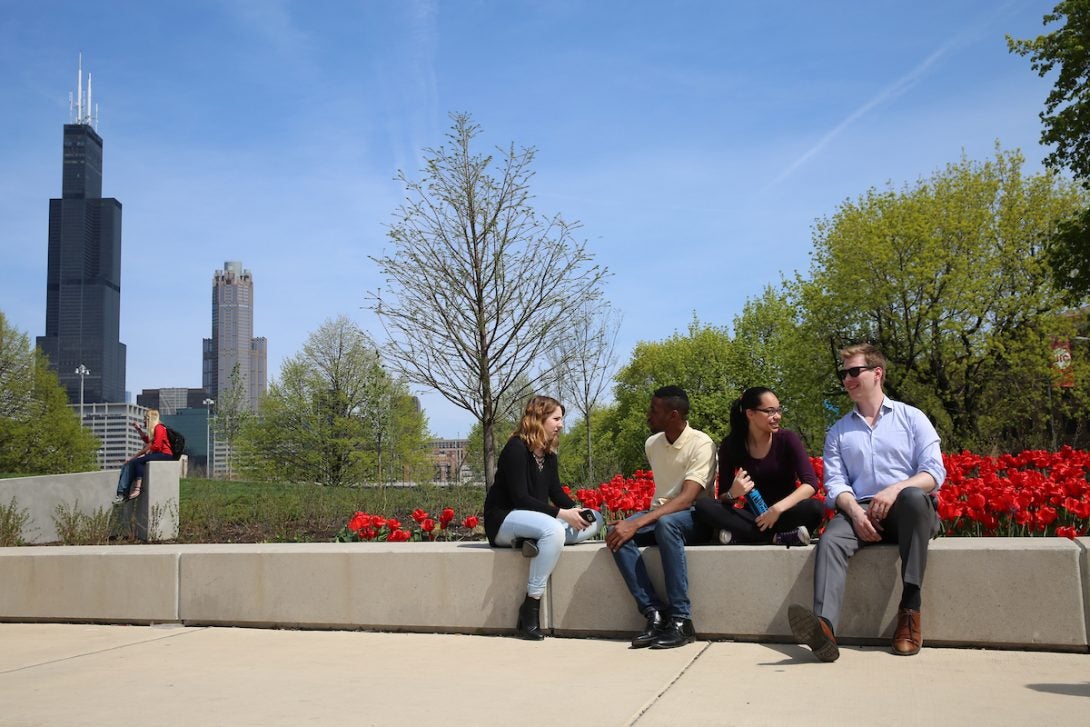 We leverage institutional resources and relationships to provide a broad range of support and engagement opportunities to corporate partners.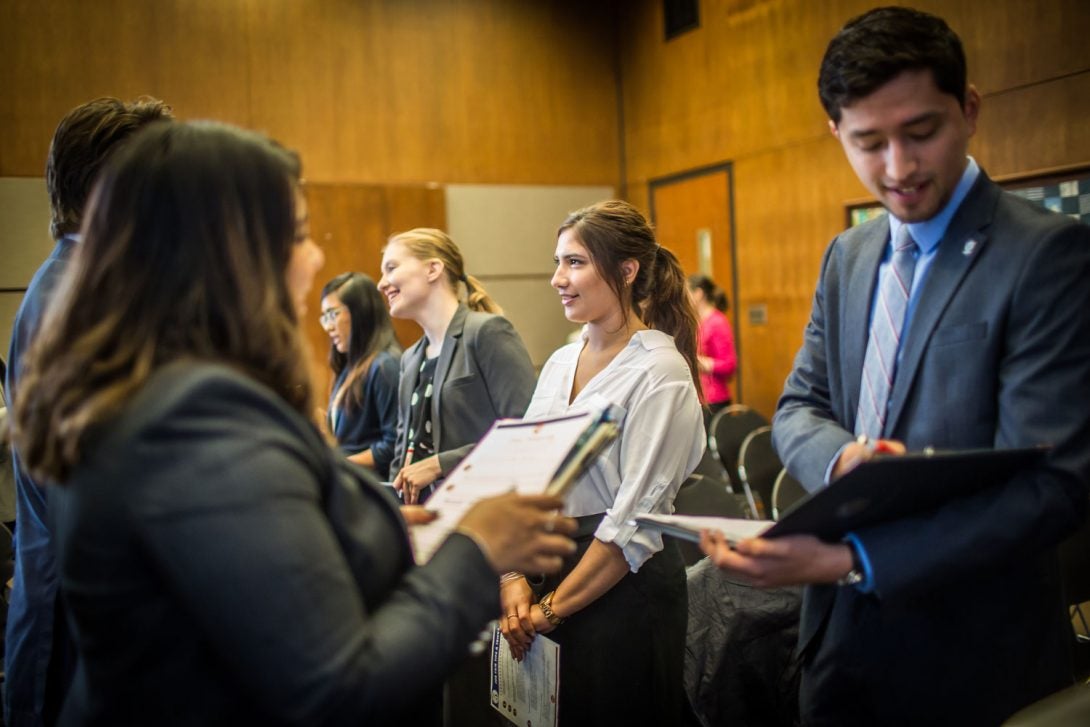 Recruitment: Connect with the network of Career Services offices or attend recruiting events to meet with highly sought after students.
Student Organizations: Engage with one or more student organizations to lend industry expertise, financial support and mentorship.
Marketing and Branding: Promote your products or services to the UIC community via multiple platforms.
Naming Opportunities: Establish a strong campus presence by lending resources to a new or existing building, space or project.
Event or Programmatic Sponsorship: Sponsor or participate in on-campus or virtual events involving students and faculty.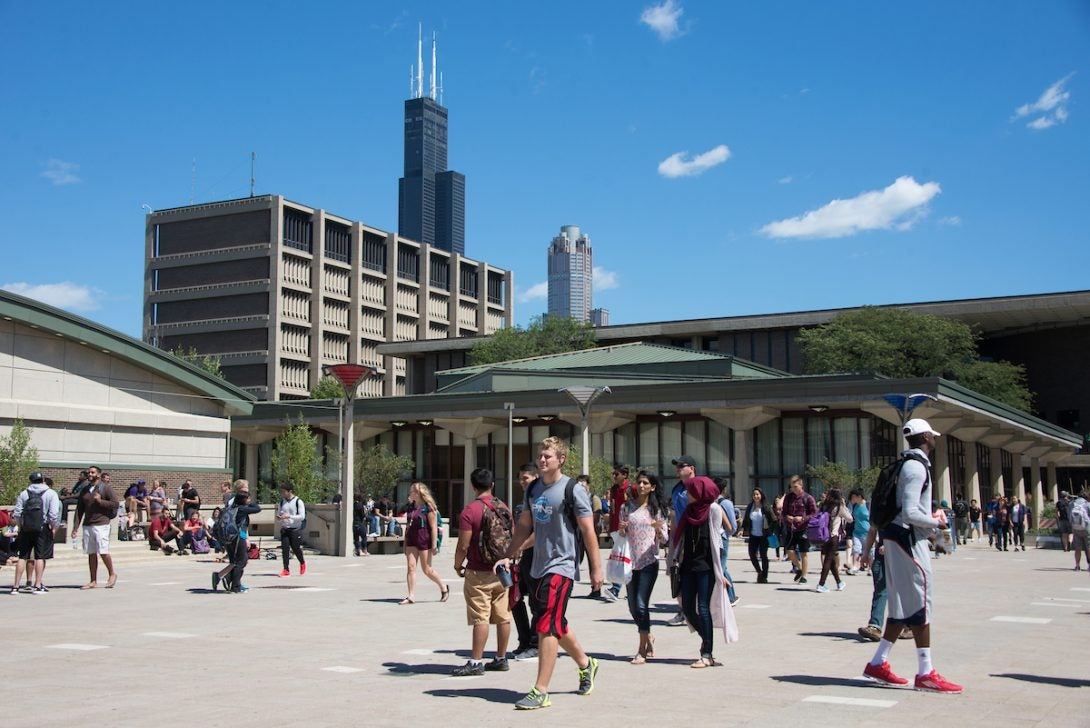 Scholarships: Provide meaningful financial support to deserving students.
In-Kind Giving: Lend products or services to the university or a specific college, department or project.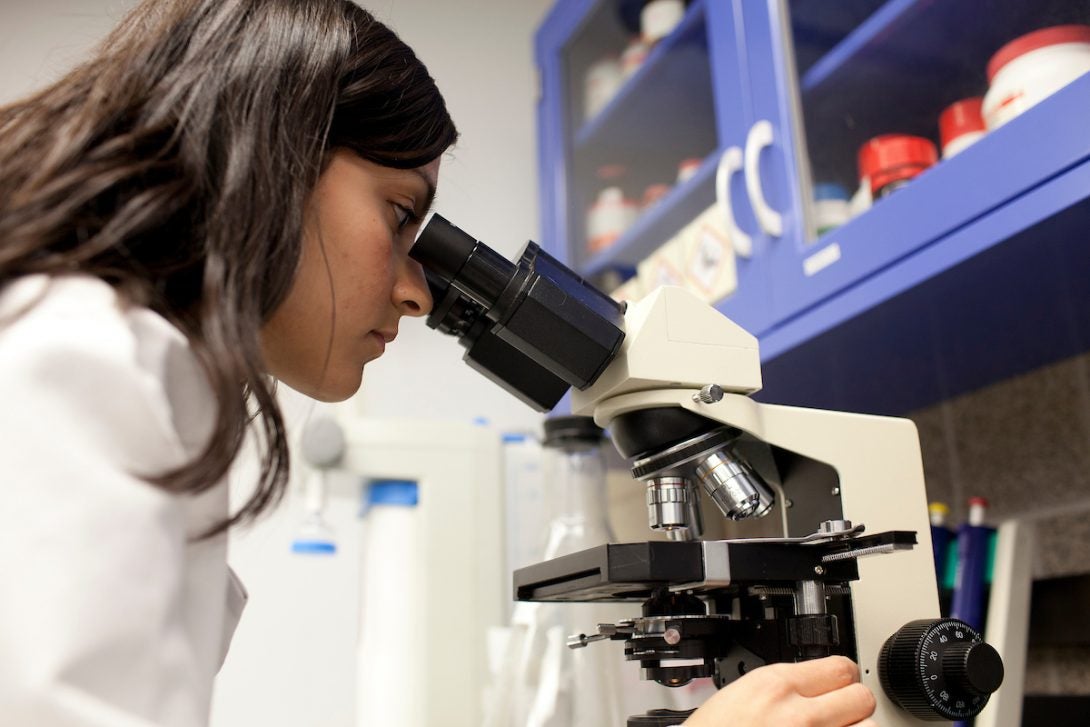 Sponsored Research: Sponsor and participate in cutting-edge student or faculty research.
Collaborative Opportunities: Connect with students or faculty in one or more of our 16 colleges to mentor or lend industry.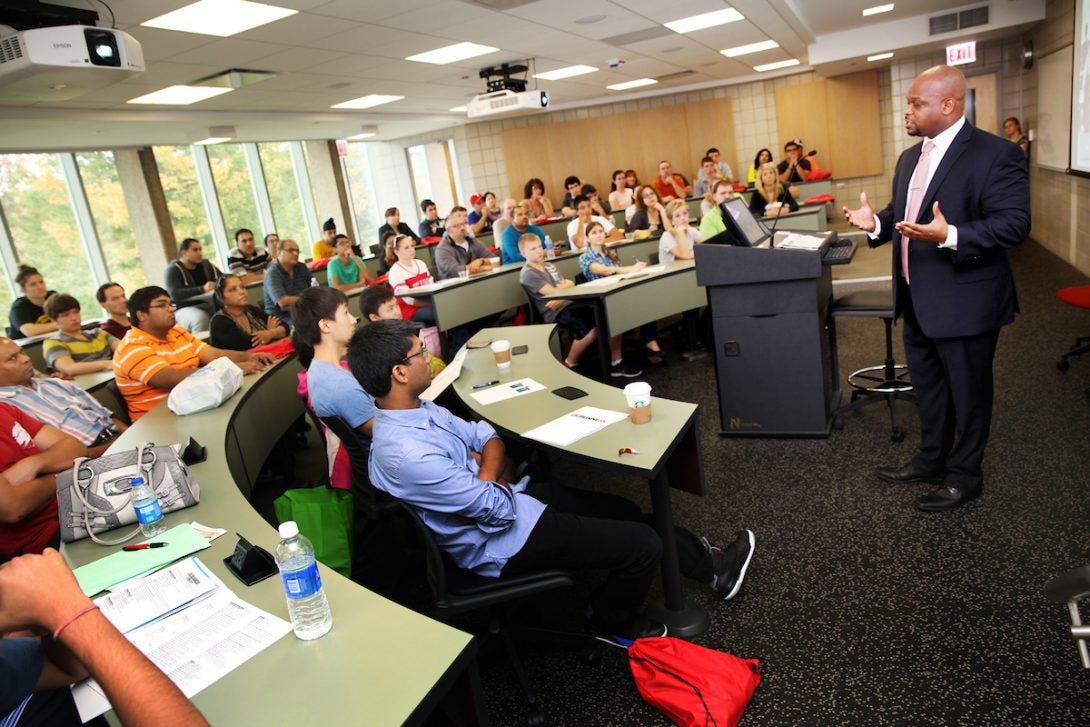 Corporate Partner Programs are targeted opportunities to collaborate, engage, and develop meaningful relationships with UIC students and faculty. Each customizable program contains a membership structure and menu of benefits that align with an organization's primary goals and objectives, while also providing meaningful support to a UIC college, student organization, program or initiative.
Corporate Partner Programs provide the critical resources needed to support the UIC educational experience. Funds generated by partners' tax-deductible, philanthropic gifts are used to support scholarships, student organizations or other programs that directly benefit the corporate partner, and the students and faculty associated with a specific corporate partner program.
UIC Business Corporate Partners Program: Gives industry targeted access to UIC Business leadership, students and faculty, which includes access to the top undergraduate business program in Chicago.