Awards and Nominations
Alumni Awards
UIC and Chancellor Michael Amiridis honor alumni for the remarkable success they have achieved in their lives and work.
To view photos from past Alumni Awards Celebrations, click here.
UICAA Alumni Awards Nominations
We are honored to award the highest alumni awards to UIC alumni. Nominations are currently closed. For more information, please email uicalumni@uic.edu.
Golden Grads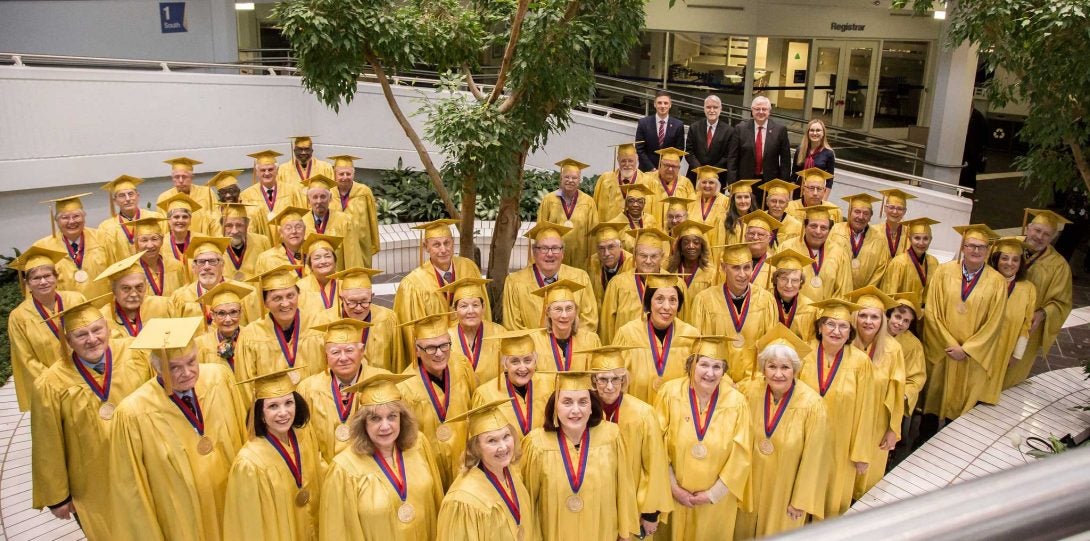 In December 2016, UIC launched a new tradition to honor alumni celebrating the 50th anniversary of their graduation.  Both University of Illinois Medical Center and Circle campus graduates were invited to commence alongside UIC's newest alumni. Members of the honored class don golden robes and caps at the Fall Commencement ceremony in December.  Read about the Class of 1969's ceremony.
This year, we are proud to recognize the achievements of the Class of 1970 with a virtual celebration on December 11.  While we will celebrate you  online this year, we hope you can join us on campus in the future for the full experience. Watch the Class of 1970 virtual celebration here.
Lighting of the Flame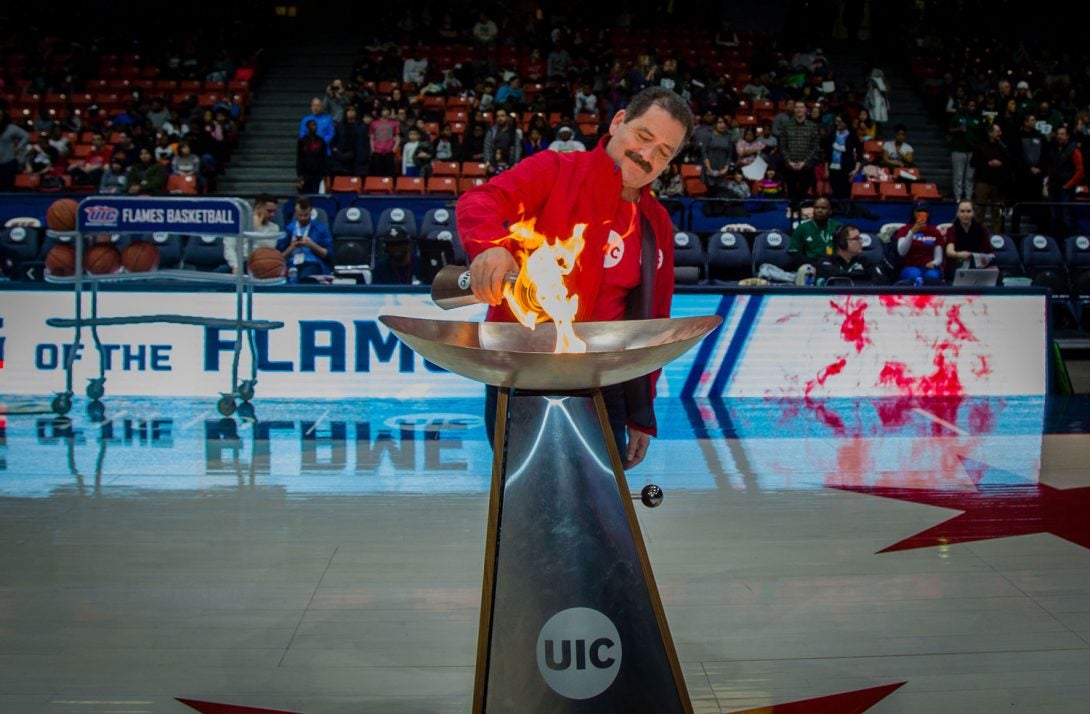 UIC Advancement partners with UIC Athletics to provide a special opportunity for distinguished members of the UIC community, who have exemplified extraordinary interest in and loyalty to UIC, to serve as torchbearers in the Lighting of the Flame.
First held in 1998, the Lighting of the Flame ceremony is typically held at either a large University gathering, such as Convocation, or before the start of a Flames men's home basketball game. Torchbearers carry a symbolic torch onto the UIC Pavilion floor and light a cauldron while the school song is played.
Circle Campus & UIC History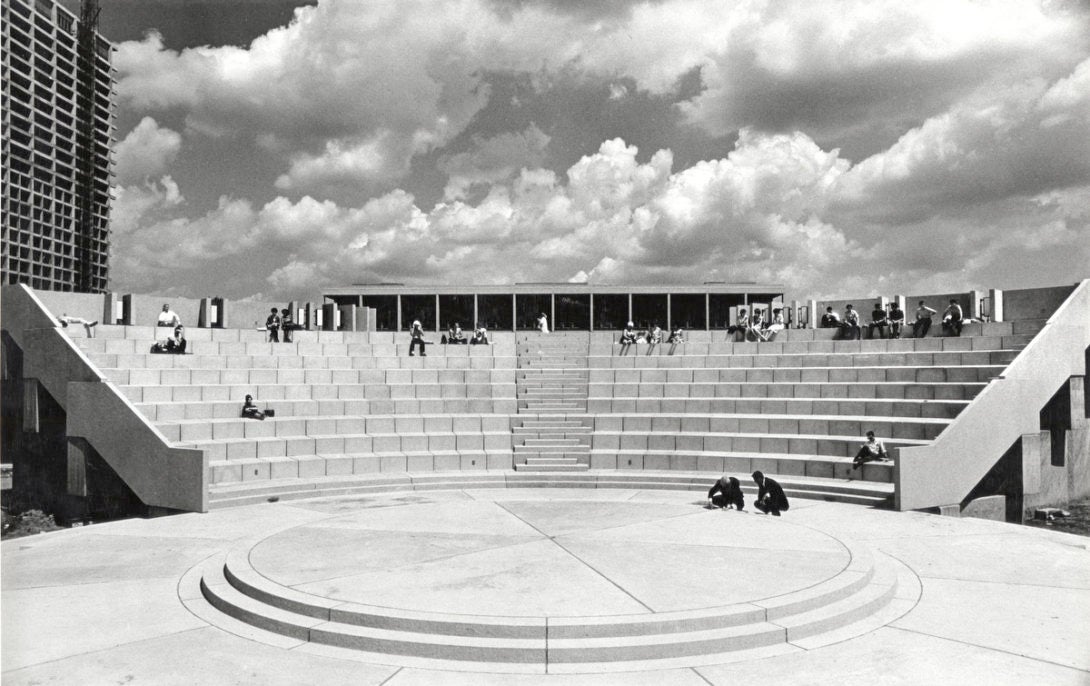 Since the earliest days of our campus, we have created access to an outstanding education for talented students of all backgrounds.  Our history is steeped in commitments to social justice and community engagement, as well as discovery and innovation.