UIC Alumni Awards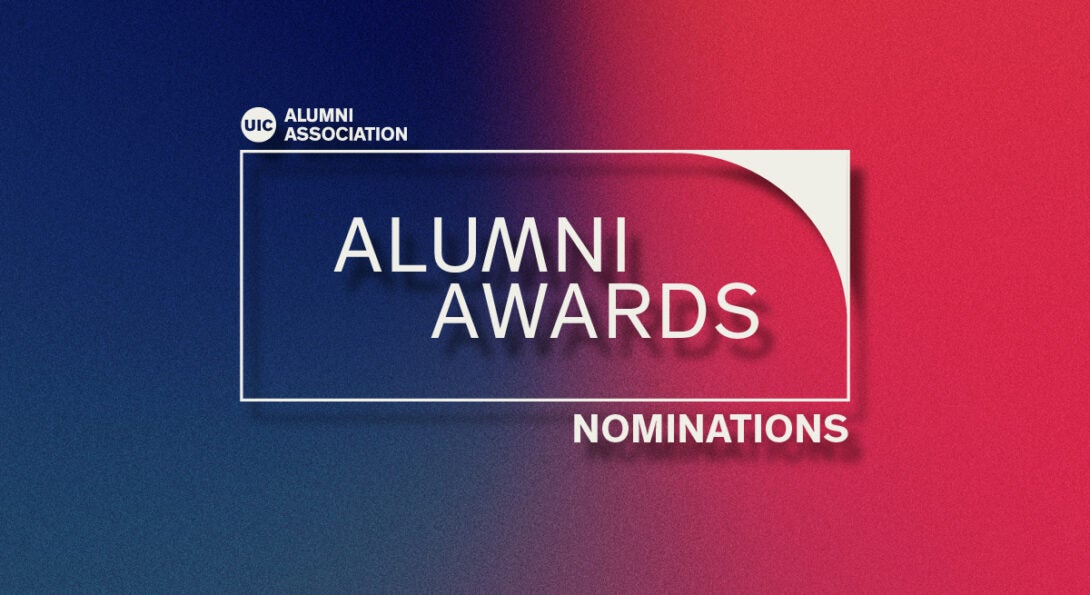 UIC and the Chancellor honor alumni for the remarkable success they have achieved in their lives and work. The UIC Alumni Association (UICAA) Awards and Nominations Committee is a standing committee of the UIC Alumni Board charged with evaluating and selecting honorees based on the criteria of each individual award.
The nomination process and award criteria for the Alumni Awards is outlined below. Awards will be distributed at the UIC Alumni Association Alumni Awards Celebration, typically held in the spring.
Nominations are currently open until October 1, 2023.
Who can be nominated?

Nominations are open to all UIC alumni

How many submissions are required for UIC colleges and units?

Advancement colleges/units are asked to submit at least one nomination.

Can I self-nominate?

Alumni may self-nominate, if they choose.

Who can submit a nomination?

Members of the UIC community (faculty, students, staff) are also encouraged to submit nominations.

How do the honorees get selected?

The UICAA Awards and Nominations Committee will review all nominations and offer final recommendations to the Chancellor for review.

How will I know if I (or my nominee) has been selected?

The Chair of the UICAA Awards and Nominations Committee will contact the selected awardees to communicate the award honor and confirm his or her attendance at the ceremony (The honoree should be present to receive the award.) Following the acceptance, an official communication will be sent to the awardee.

What is the process for updating a past nomination?

If you submitted a nomination during a previous awards cycle, and your nominee was not selected for an award, he or she will automatically remain in the nomination pool for the upcoming awards cycle (dependent upon the designated award and unless they no longer meet the criteria for the award).  If you would like to revise the previous nomination, you have two options for resubmission:

To submit additional attachments to supplement the existing nomination (résumé, CV, letters of recommendation, etc.), please forward the materials to Gina Ragland at ginar3@uic.edu . They will be attached to the previous nomination form and submitted to the committee for review.
To amend anything submitted in the previous nomination, please complete the online form again. Please check the box on the form to indicate that you are resubmitting an existing nomination.

How can I get a copy of a previous nomination?

If you need a copy of the nomination and/or supporting documents submitted in the past, please contact Gina Ragland at ginar3@uic.edu.
UIC Alumni Awards Nomination Forms