With the Community, In the Community
Jewel Younge 1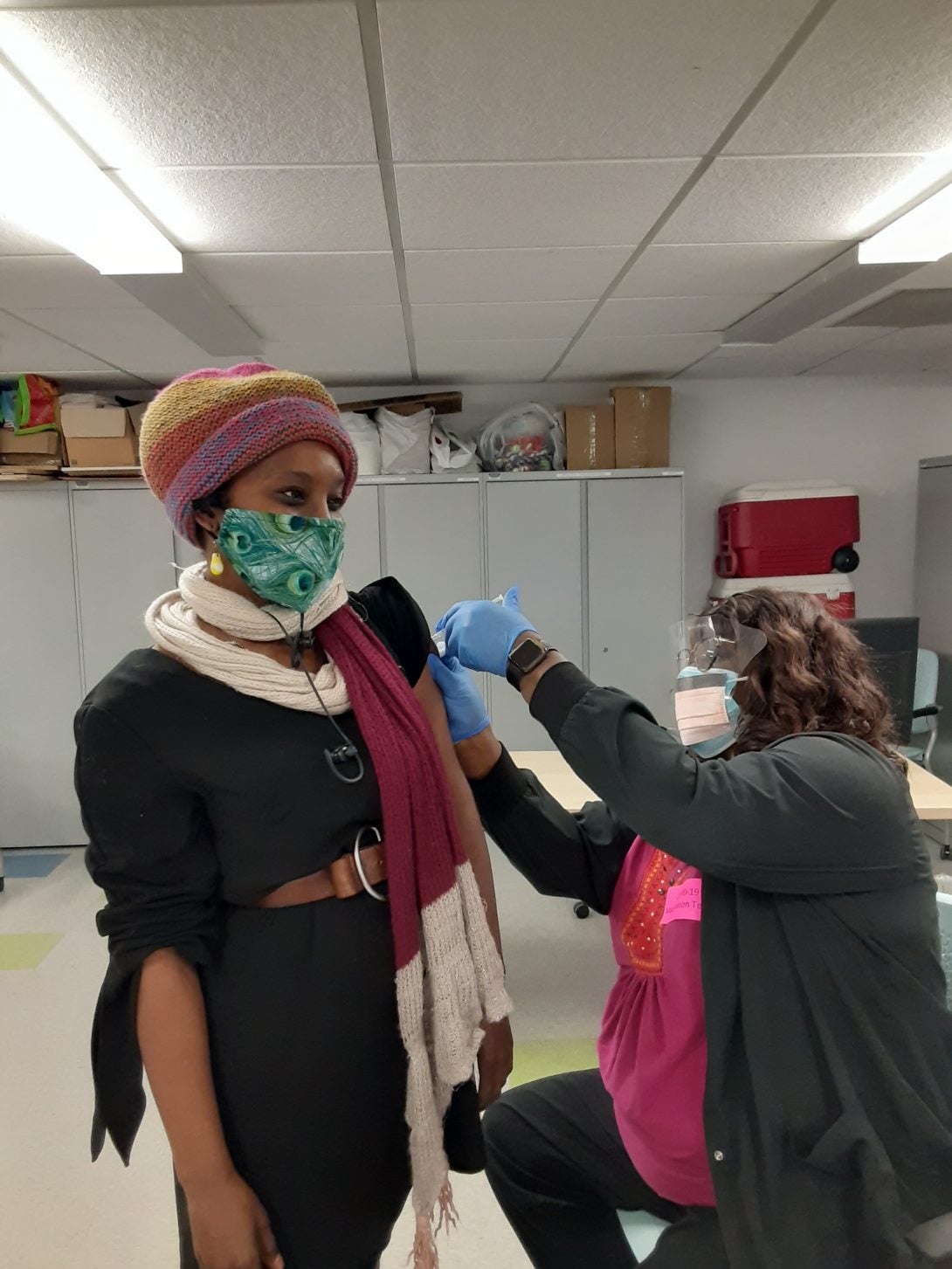 Many of us go to the doctor in our neighborhoods without much thought. But it isn't as easy for residents of low-income communities of color on Chicago's South and West sides. Healthcare providers don't hang shingles in their neighborhoods, public transportation doesn't easily bring them to where the care is and many live where a walk down the street can be dangerous.
Dr. Jewel Younge is one of the many caregivers, faculty members and researchers who is listening to them. She's a clinical pharmacist and clinical assistant professor in the College of Pharmacy, and conducts community-based research in areas where trauma is embedded into the every day.
"The individuals I work with often live in anxiety-inducing environments, whether it be in their homes or community based," says Younge. "This trauma affects if and how they seek care, and it certainly influences what I research, how I care for patients and what I teach."
There are a number of examples of how Younge's community-based healthcare can help serve those with limited access. By working through community organizations to deliver important health lessons, Younge is bypassing and easing the deep distrust among residents of the healthcare system. She can also gather an understanding of residents' experiences and perspectives, and apply that knowledge to interventions that will help them manage their own health.
On the far South side she conducts hands-on science in an after-school program. It's a safe, small-group space with kids who have anxiety about learning. Her team knows kids will have emotional reactions to academic challenges, but can address them appropriately and move on. The experience not only builds a comfort level with medical professionals in formative years, but also builds a pipeline for pharmacy careers.
Another example is a dance troupe partnership on Chicago's South side. Neighbors were invited to join free dance classes, which Younge attended to offer blood pressure and blood glucose testing. They've also created memes that lead to videos about health, including this one educating viewers about high blood pressure.
Younge Quote
We are about engaging with the community in the community and allowing the individuals facing barriers to care to shape the conversation and the solutions.
Jewel younge 2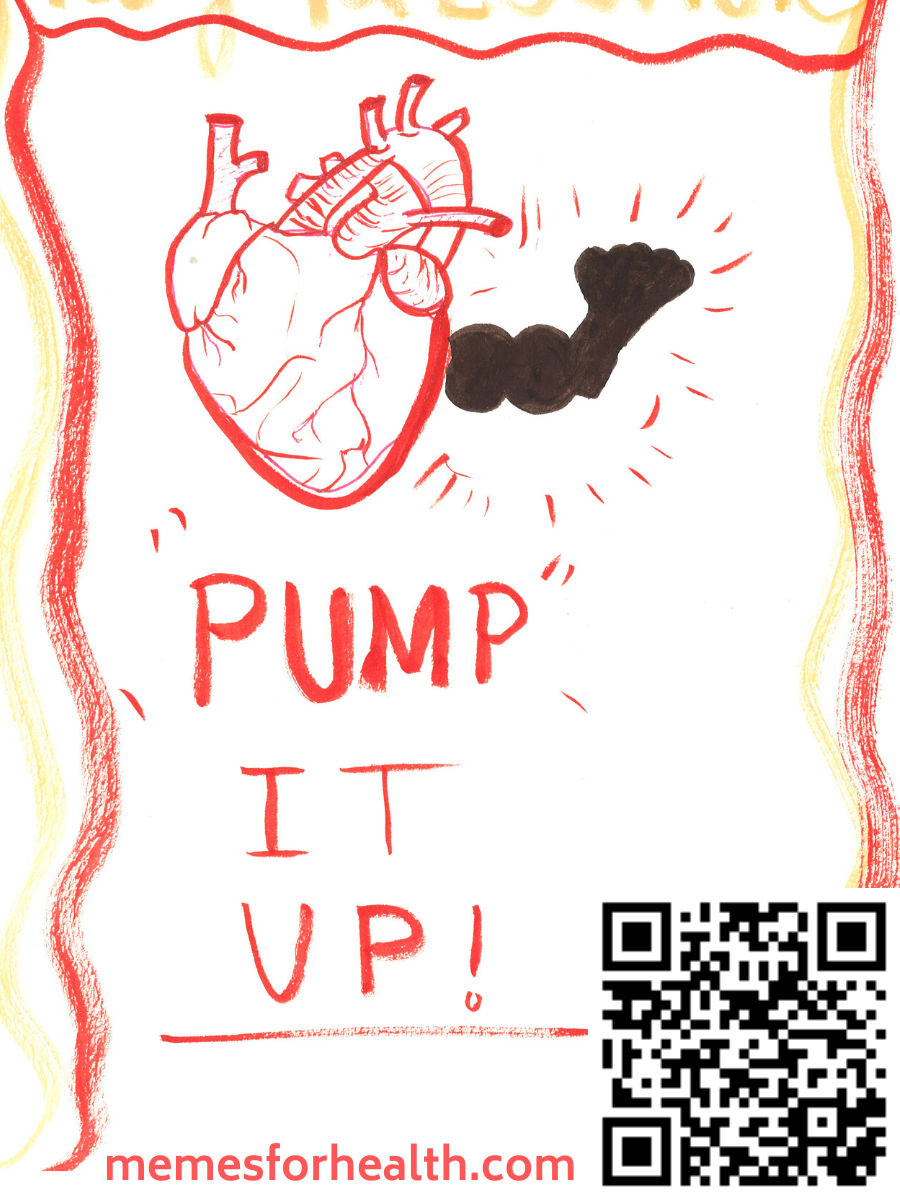 As a clinical pharmacist, she sees patients in her CommunityHealth clinic as well. Many of her patients are victims of trauma, distrust the system and face enormous obstacles to accessing care. Her challenge is to build a partnership with them to find medications that make them feel better, and eliminate those that don't.
"We're expecting folks who are worried about their safety every day, and who are hostile toward the system and resistant to medications, to manage their diabetes," says Younge. "To overcome that I have to meet them where they are and speak with them at their level. Then we can make decisions collaboratively, move forward in agreement and hopefully they've begun changing how they manage their health and bought into the healthcare process."
One benefit she's able to offer her patients is deeply discounted medications, which is crucial for the low-income patients she sees. Since the UI Health's Hospital and Mile Square Federally Qualified Health Center are both disproportionate share entities, meaning they serve a disproportionately large population of low-income patients, they are 340b eligible. Section 340B of the U.S. Public Health Service Act allows pharmaceutical manufacturers that participate in Medicare and Medicaid to sell certain outpatient drugs to safety-net providers at a discount. This savings gets passed on to her patients.
She passes community-based lessons on to her students in the College of Pharmacy as well. As a faculty advisor for the Student National Pharmaceutical Association she helps students plan programs that improve health in minority communities. It's the largest student organization by membership in the College. The group gave immunizations to Syrian refugees, worked with Walgreens to administer flu shots and has helped with blood glucose and blood pressure screenings in the community.
"Social justice is an ongoing negotiation among members of society about what fairness looks like," says Younge.  "All my life I've been engaged in the battle for social justice and I chose my work to help society. We are about engaging with the community in the community and allowing the individuals facing barriers to care to shape the conversation and the solutions."
Modified on February 24, 2021