We Are Men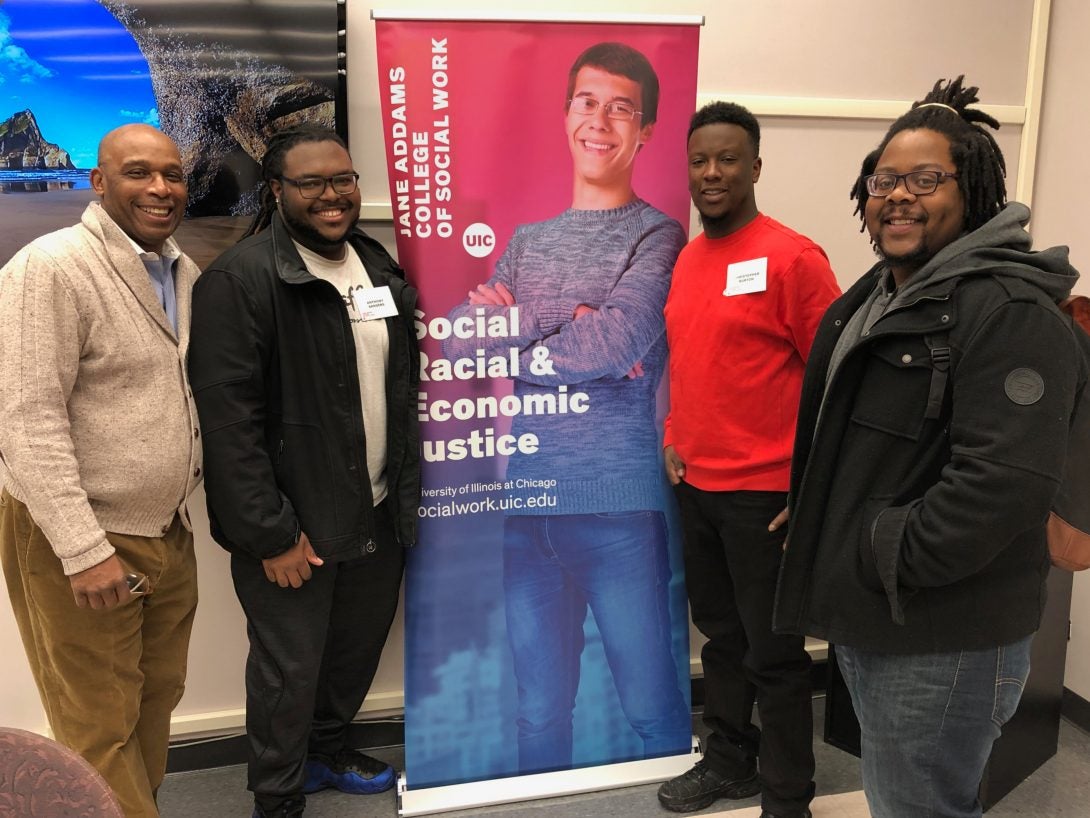 Probably unlike most seventh graders, David Banks was always looking for ways to improve the Cleveland community where he grew up. He volunteered his time between playing sports to plant gardens or serve on neighborhood clean-up projects.
"I saw so much dysfunction in my environment growing up, of people stuck in a loophole, feeling hopeless and not wanting to better themselves," says Banks. "I wanted to break the cycle, make a difference, accept responsibility and be a resource. On college tours in ninth grade I saw examples of what other Black leaders have done and it gave me a sense of what I could do."
Enter Marvin Lindsey, MSW '06, who facilitates the We Are Men (WAM) program at the Jane Addams College of Social Work (JACSW). The program encourages Black men like Banks to earn a master's degree in social work and go on to assume leadership positions in communities and community organizations that serve the many Black men who are suffering from trauma.
"Black men in urban settings disproportionately experience violence, challenges in health, education and housing, and justice system involvement, all of which are detrimental to health and well-being," says Lindsey. "There is a real lack of Black male leaders in social service organizations, where they could bring their perspectives and experiences to better serve their community, especially other Black men. As the leading college for community-based social work in Chicago, JACSW has the ability to recruit Black men and help them on a path to becoming leaders in social services and their communities."
Reflecting on his own childhood, Lindsey recalls that he didn't see examples of African American men in many leadership positions. "I didn't even see Black quarterbacks in football," he says, "but when I went to the Henry Horner Boys Club on the West Side of Chicago, I saw Black men in leadership and that was what I looked to. That was important to my development. So, We Are Men is really important to me, and I want to devote the rest of my professional career to this effort of helping young Black men on a path to success and leadership."
"…It has great impact for the community – for young guys in grammar school now, seeing Black men leading gives them a lot of hope for their own future."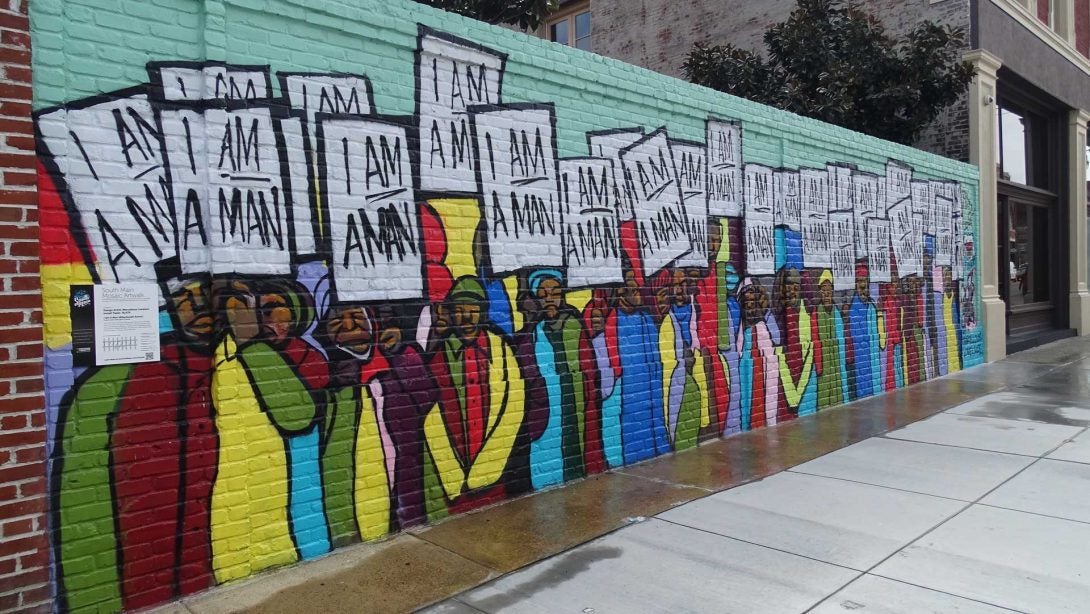 Banks and Lindsey began working closely together on We Are Men when Banks began pursuing his master's at JACSW. It wasn't long before Banks assumed a leadership role in the program and began connecting with and bringing together men already in the field to gather knowledge about how to empower Black men to lead in the field.
The connections Banks is making are part of We Are Men's efforts to partner with leaders and organizations to carve a path for growth in social work for Black men through workshops and peer and one-on-one support. While the program is relatively new, it is already showing some success. It had four participants enrolled for a master's in social work last academic year and in 2020-21 has enrolled 10 participants.
"Success will be seeing these students graduating, advancing their careers in organizations, or maybe launching their own organization," Lindsey says. "They might even run for office, run a political campaign. That's a very strong possibility. And it has great impact for the community – for young guys in grammar school now, seeing Black men leading gives them a lot of hope for their own future."
This is just what Banks hopes to do after he graduates—start his own resource center in an urban community to offer therapies, tutoring, job training and other services to empower the community. He wants to offer all the resources that weren't available to him growing up.
"There's no telling where I'd be without We Are Men," says Banks "It's prepared me to do the work needed to ensure vulnerable populations, especially Black men, have the resources needed to grow and create change. It is fighting for social justice in making sure there is opportunity for everyone to have an equal chance and be treated fairly."
For Black History Month in 2021, Banks will be honored by the Chancellor's Committee on the Status of Blacks as one of 12 UIC Black History Makers, in recognition of their contributions to our Black/African American campus community.
Modified on March 08, 2022