Veteran Sam Parrillo BS '18 Builds on Military Experience at UIC
Veteran Sam Parrillo BS '18 Builds on Military Experience at UIC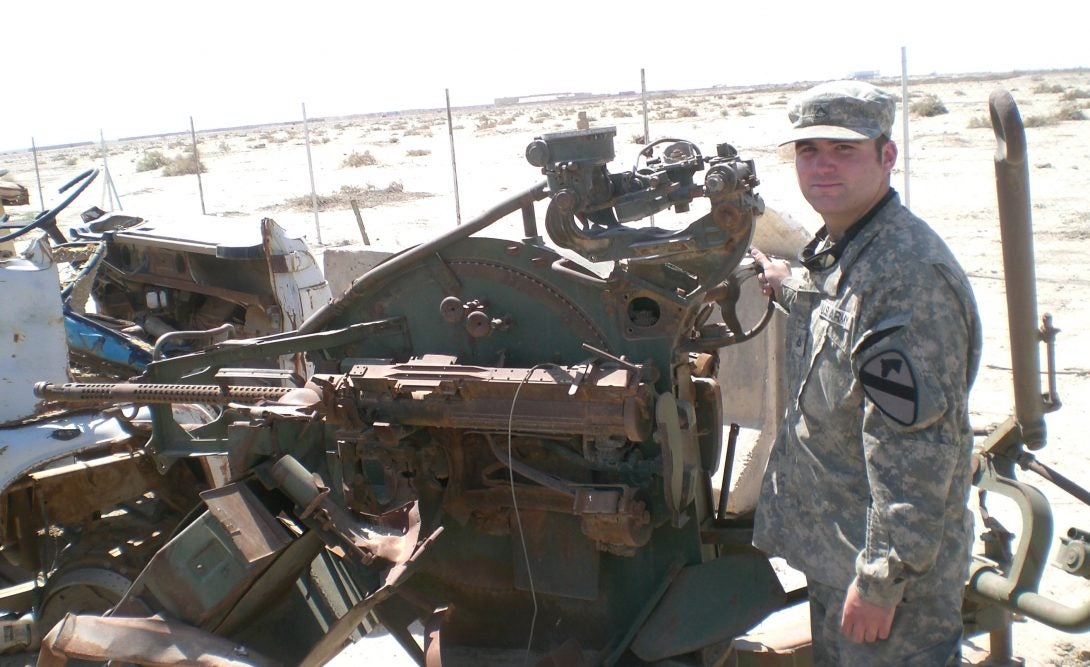 Alumnus Sam Parrillo BS '18 served in the Iraq War before studying at UIC under the GI Bill. Parrillo deployed to Iraq in February 2011, and volunteered to help with the troop draw down and the United States's exit from Iraq. He worked for Intelligence and Electronic Warfare under Military Intelligence as an electronics technician for Signals Intelligence, Image Intelligence and Human Intelligence. At UIC he advanced these skills by majoring in electrical engineering, and today he is preparing to start a new job at an engineering company outside of Chicago.
Here's an excerpt from our conversation about being among the last troops stationed in Iraq, studying electrical engineering at UIC and the downside of being a veteran born on Veterans Day.
When did you know you wanted to join the military?
In fourth grade, we were making a list of our life goals, and I said I wanted to go into the Army. I never really talked about it with my parents. Then in high school, I sat down with them and said I wanted to join the Army. Turned out, they had already talked about it with each other, and they approved. So it was neat that they thought it was a good fit for me as well.
What are some of your memorable moments?
I was overseas when they killed Osama bin Laden. I was at lunch, and I saw it on the news. It was weird because we were always getting information on the top guys in Al Qaeda and similar groups. For us it was just like, "Oh, we got another one." And then seeing the news coverage on television made me realize that it was a really important part of US history.
Another thing was that we were in Ur, which is very close to Kuwait. We worked from that base while all of the remaining troops in Iraq from the north were funneling down through Ur into Kuwait and then back to the US. I left on the last flight out of Iraq on December 18, 2011, the last day of the war. It was pretty scary when it was only 500 troops in all of Iraq. We were outnumbered a little bit [laughs]. But it worked out; I made it home.
What was your experience like at UIC?
Soon after deployment I got out of the military. I went to College of DuPage, and then I transferred to UIC because my dad went here. My great grandparents, my grandparents and my dad all lived in a house over on Laflin Street. It was a long time ago, but it's like home for me.
In the Army, I was working with some of the most advanced technology, like satellite systems and controlled cryptographic Items. I built on that knowledge at UIC in Vitali Metlusko's class. We learned about the newest technologies in the different subsections of electrical engineering, like quantum computers, radio antennas, integrated circuits and programming. It helped me decide what I'm interested in.
I also really enjoyed the clubs. I was president of the Veterans in Engineering club.
What are you going to do for Veterans Day?
It's also my birthday, so I'll probably spend time with my family. I thought I'd get two free meals for my birthday and Veterans Day, but not when it falls on the same day.
Modified on November 11, 2019