UIC's Radical Public Health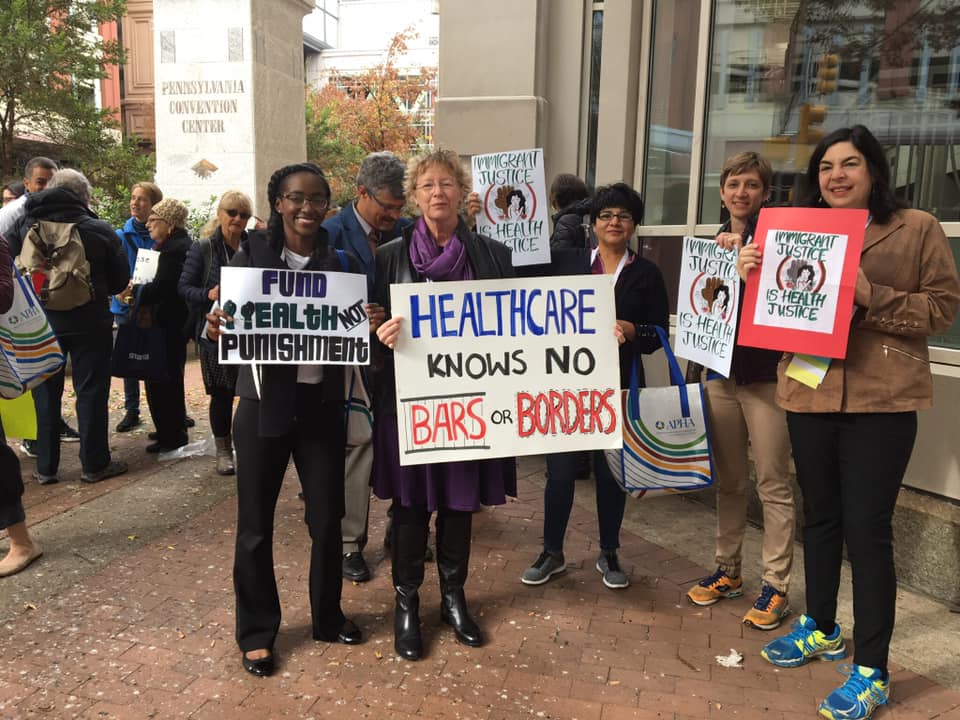 When students from UIC's School of Public Health witnessed acts of injustice in their community and beyond, they knew they needed to act. With members of faculty, staff, alumni and the community, they formed the group Radical Public Health (RPH), an organization committed to addressing social injustices that create health disparities.
RPH hosts monthly meetings, advocating for social justice and against health disparities both within SPH and UIC, and the greater Chicago community. This year they are focused on three key areas: the Epidemics of Injustice class, the impact of COVID-19 on health injustices and, finally, criminal justice system reform.
In addition, RPH holds panels highlighting social justice issues, including the Flint water crisis and ensuring healthcare for immigrants. Most recently, the COVID-19 committee hosted an expert panel of indigenous, community, academic and advocacy representatives on the topic Food Sovereignty and Resilient Food Systems: During COVID-19 and Beyond. Group members also organize around protests and rallies, such as the ongoing activism around Black Lives Matters and racial injustice.
The Epidemics of Injustice class has been a key part of enhancing UIC students' understanding of social justice and the role it plays in health disparities. A spring 2017 student-led environmental survey made it abundantly clear that students wanted to better understand threats to public health beyond public health approaches. School of Public Health students recognized that current social justice concerns such as police brutality, xenophobia and rising income inequities directly impact health equity and they wanted to do more. When Radical Public Health members brought these results to Dr. Susan Altfeld, associate dean for academic affairs, she volunteered to help create the course Epidemics of Injustice: Understanding History to Fight for a Liberated Future, which focused on the histories of the programs, policies and prejudices that gave rise to many social justice and health equity concerns we see today.
The course was held for two hours, every other week. Each session was comprised of a one-hour lecture by an expert presenter (historians, practitioners, community activists) and a student-facilitated discussion session, which included an Action/Advocacy Activity. Presenters included Carol Caref from the Chicago Teachers Union, Natalie Moore from WBEZ and author Becky Pettite.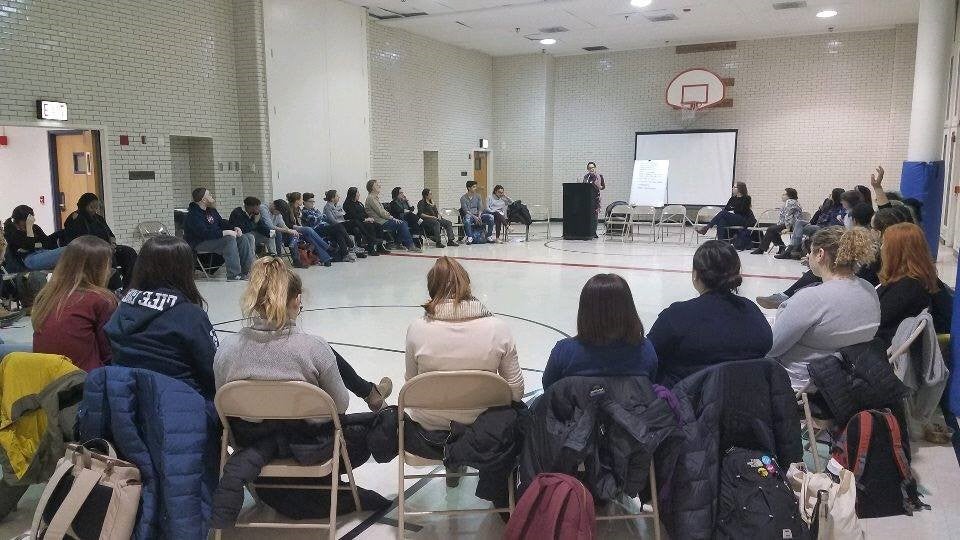 The lecture portion of the course was open to the community at large, while the discussion and activity portions were for students and faculty only. Additionally, registered students were required to create a final poster presentation that provided historical context for a health inequity/social justice issue. Final poster presentations "Health in One of America's Most Segregated Cities" and "Inequities of (In)Complete Streets" were featured at DePaul University's 2018 Health Disparities and Social Justice conference.
Participants in the course chose topics which were both timely and Chicago-focused such as "Prison/ Policing," "Reproductive Justice" and "Immigration." Across the span of 14 weeks, Epidemics of Injustice offered seven lectures to more than 300 registrants.
One of the key objectives of Epidemics of Injustice was to create a course in which participants would have the opportunity to understand how historical decisions created today's health inequities, and to define the role that public health professionals play.
Kate Craemer is a current member of RPH and a Masters of Public Health student in the Community Health Sciences program, focused on Maternal Child Health. Her area of interest is pregnancy and birth outcomes based on maternal mortality and morbidities. Like all social justice issues, there is not just one clear reason these injustices exist. "There's not one cause of health disparities. It's these overlapping factors that create compounding marginalization to these resilient communities that create health disparities for them." Craemer's experience in RPH has helped give her confidence in having uncomfortable conversations, with herself and with others. "Engaging in conversations about abolition, the role of the police; these heavy discussion and topics that need to be talked about. Society is finally acknowledging that black lives matter and other groups need to be recognized. We need to be able to be uncomfortable."
Modified on February 24, 2021