Serving the Servicemembers
UIC Law's Veterans Legal Clinic helps veterans access the benefits they earned.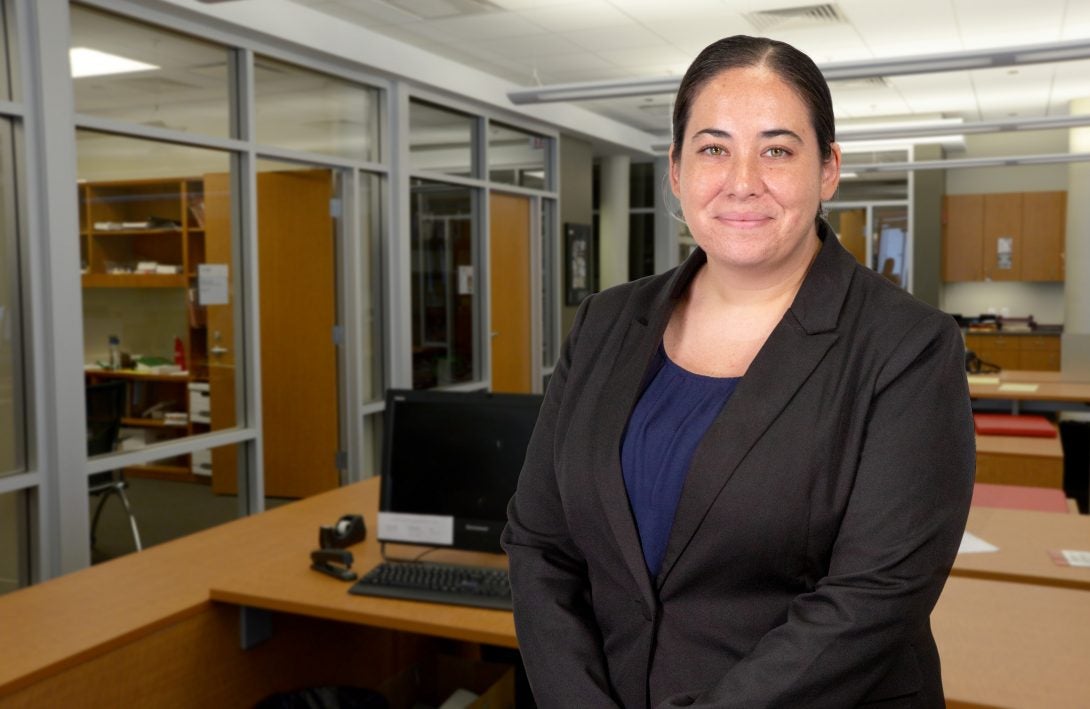 Assistant Professor of Law Yelena Duterte BA '07, JD '12 remembers a Vietnam veteran who came for assistance to the UIC Law Veterans Legal Clinic, where she serves as director. He had been a "tunnel rat" in Vietnam, she recalls. He said he would go into the Vietcong underground tunnels and make sure there were no explosives. One time, he believed there were no explosives, but he was wrong, and a member of his platoon died.
When he returned to the U.S., the veteran left the military without permission, a status known as absent without leave, or AWOL. It was due to his trauma, according to Duterte, but it led to a less-than-honorable discharge and denial of benefits.
"And for the next 50 years, he couldn't access benefits from Veterans Affairs (VA). When we met him, he was struggling with post-traumatic stress disorder, and he had cancer. He was dealing with a lot of things related to his Vietnam service," Duterte explains.
The UIC Law Veterans Legal Clinic provides free assistance to veterans appealing the characterization of their discharge. A law student who volunteered with the clinic took this veteran's case, and brought a legal argument before the Board of Veterans' Appeals. "We proved that this client was entitled to benefits. He received about $90,000 in back pay, which was a massive win for him. It has taken him out of poverty." says Duterte.
We've been around for about 13 years now. I want to tell the story of why veterans should come to us. And I also want to see what our prospective population looks like. Who should we be serving that we aren't? That's my biggest concern.
In addition to discharge upgrades, the clinic helps veterans appeal improperly denied benefit claims and assists them with criminal court treatment or diversion programs, which are intended to help veterans suffering from addiction due to post-traumatic stress disorder from their service. These programs benefit the veteran community and also help law students develop skills they can't learn in the classroom, such as how to build a relationship with a client and how to get someone who has had a traumatic experience to open up. Duterte and her team of two attorneys supervise law students while giving them the experiences and space to develop their own identity as attorneys. To participate, students must register for the clinic, and they receive five credits for their work.
In the U.S. today, there are roughly 19 million veterans who have served the country in conflicts ranging from World War II, the Korean conflict and Vietnam to the Gulf War, and the wars in Afghanistan and Iraq. The Veterans Legal Clinic is ready to meet the needs of this community.
"We've been around for about 13 years now. I want to tell the story of why veterans should come to us. And I also want to see what our prospective population looks like. Who should we be serving that we aren't? That's my biggest concern," says Duterte.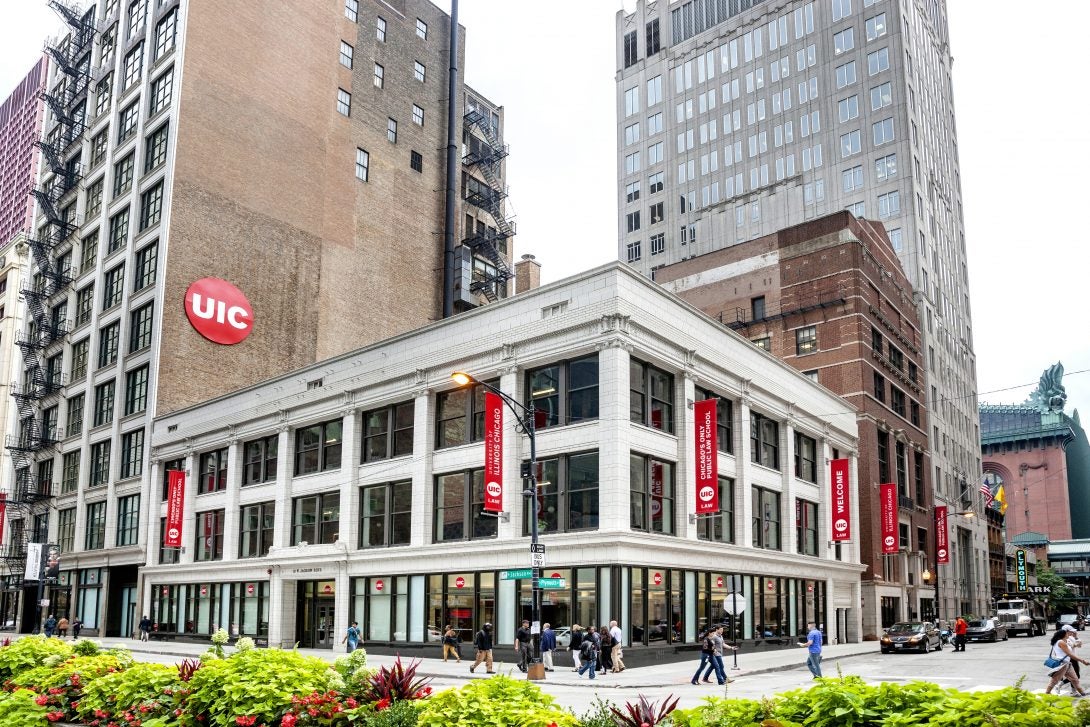 To answer those questions, the clinic applied for a research grant from the McCormick Foundation to set a benchmark from which it could grow. Dan Alberti MPA '21 was a student in the College of Urban Planning and Public Affairs who was brought on to assist with the research? Alberti interviewed stakeholders to inform a data strategy. Three goals emerged from those discussions: Fight to keep the promises made to veterans; make that impact sustainable and long-lasting; and move the field of veteran policy forward.
Alberti then determined the data points they need to collect to support those goals. "There are more than a hundred of them. They help give us a holistic understanding of our clients and their needs and help us determine how we can move them forward in employment and housing," says Alberti.
According to Pew Research, the largest number of living U.S. veterans are those who have served in the Gulf War era, which spans from August 1990 to present. Alberti predicts the next big issue for that population will be health consequences from the burn pits where many veterans were exposed to toxic smoke and fumes from the burning of waste in Iraq and Afghanistan. This caused lung problems for some service members. The Veterans Legal Clinic has begun collecting data on who is affected as a launch point for future services.
"We need to be prepared for this issue going forward, getting attorneys up to date on the legal issues and working with medical professionals to understand the condition," says Alberti.
In August 2021, the U.S. withdrew the last of its troops from Afghanistan, ending a 20-year conflict in which 800,000 Americans served. As the research project at the clinic moves from data collection to analysis and finally implementation, Duterte is determined to help as many of those veterans as possible claim the benefits they earned while serving our country.
Modified on March 08, 2022