Saving the Monarch Butterfly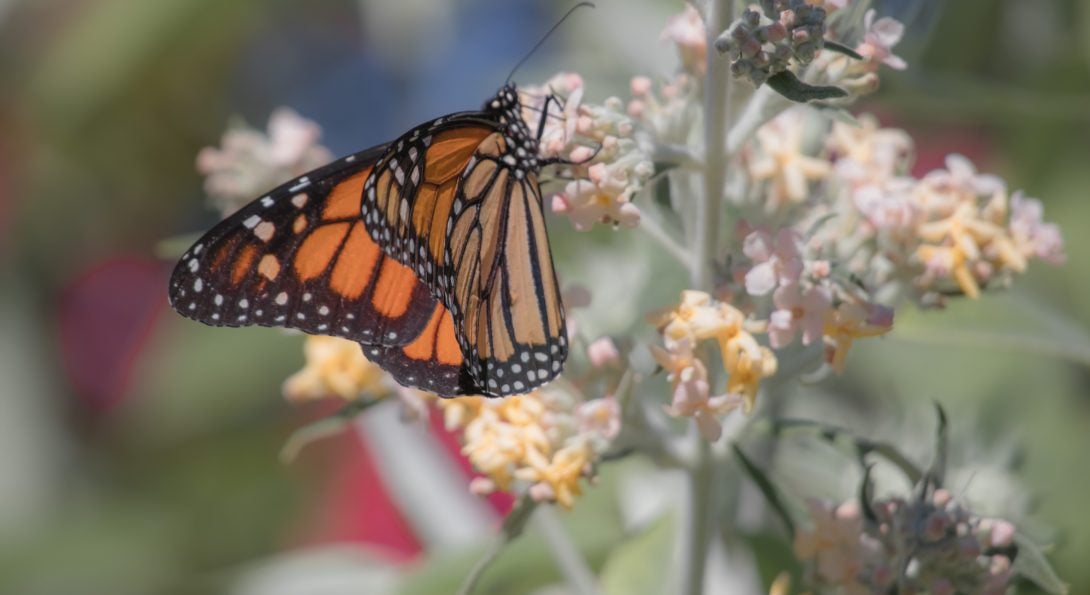 Saving the Monarch Butterfly
UIC has taken a lead role in the fight to save the monarch butterfly, which plays a vital role in global food production and whose population has seen a dramatic drop in the last two decades.
Earlier this week, UIC's College of Engineering Energy Resources Center announced the culmination of a nearly three-year effort to develop a nationwide Candidate Conservation Agreement with Assurances (CCAA) related to the monarch, reports WTTW News. The agreement lays out a process for power companies, railroads and departments of transportation to voluntarily convert portions of their rights-of-way to habitat that will support monarchs and other pollinators. UIC will coordinate monitoring, tracking and reporting across all partners who enroll in the CCAA.
"It's really stunning when you think about just the number of acres of these corridors that we have across the U.S. And certainly they're serving an important purpose of transporting our energy and goods and so forth but to think that they could also serve this benefit for the monarch is incredible," said Iris Caldwell, program manager at the Energy Resources Center.
Modified on December 16, 2020