Update from Our Vice Chancellor for Advancement
Greetings,
It turns out time flies at UIC. It's hard to believe I just completed my first year as vice chancellor for advancement. Getting to know UIC and adding myself to all of you who work to fulfill its mission has been hard work and great fun. It's been a pleasure getting to know so many of you, and I hope the coming months will bring more of us together, even if it's online. I'm excited about our year ahead and want to share a few Office of Advancement celebrations from recent months:
Bruno and Sallie Pasquinelli support SITL and new UI Health building.
In the past month construction began on the Outpatient Surgery Center and Specialty Clinics building and the College of Medicine opened its Surgical Innovation & Training Laboratory (SITL). Together they will allow access and state-of-the-art health care for our patients and training for thousands of surgeons. Bruno and Sallie Pasquinelli helped make both possible with generous donations. Watch them talk about their SITL giving here.
A mother-daughter pair gave $1M to support graduate students.
Former UIC administrator and faculty member, W. Ann Reynolds, along with her alumna daughter, Rachel Reynolds, gave a fellowship to help promising English students overcome obstacles toward the successful and timely completion of their dissertations, while honoring the experiences each had at UIC.
Welcome Barbara Pitts and Skip Leonard.
Barbara Pitts joined us as an assistant vice chancellor of advancement and Skip Leonard as an associate vice chancellor of advancement, health affairs. Their expertise and guidance will help us engage alumni and friends in pursuing college's goals and UIC's mission. Barbara is working with the Colleges of Business; Engineering; Liberal Arts & Sciences; Architecture, Design, and the Arts; Urban Planning and Public Affairs; and Athletics. Skip is working with the University of Illinois Hospital and Cancer Center; the Colleges of Medicine, Dentistry, Pharmacy, Nursing, Social Work and Applied Health Sciences; and the School of Public Health.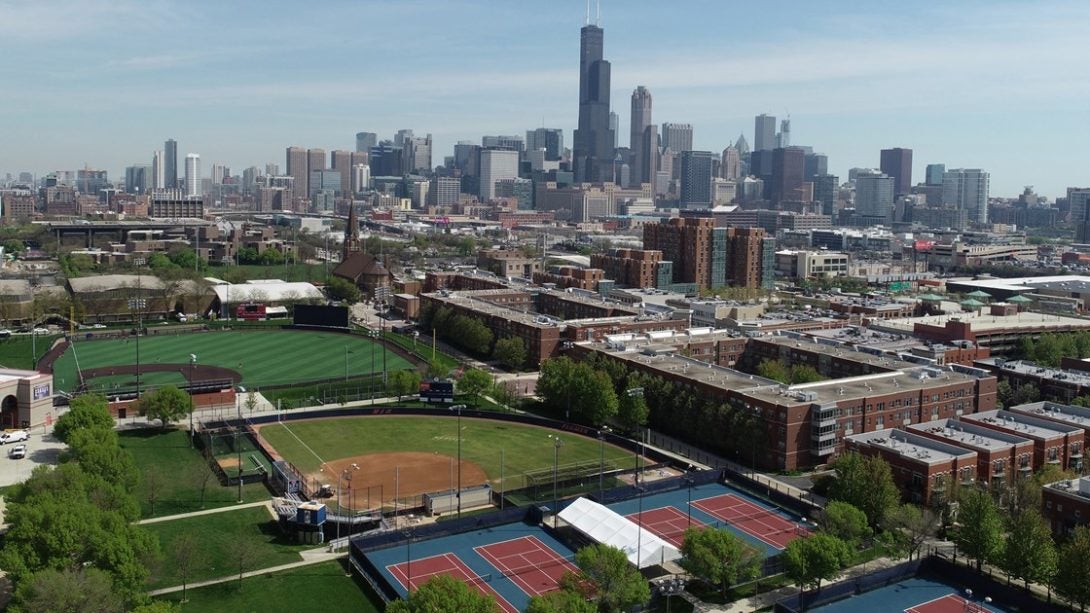 While not specifically Advancement related, I want to share a quick UIC Athletics update and point of pride. The Horizon League determined last month it was in the best interest of student-athletes to postpone fall competition. However, the NCAA Division I Council announced September 16 that both the men's and women's 2020–21 basketball seasons may begin November 25, an important step toward ensuring our student-athletes can experience a full season. Not only have our more than 300 student-athletes continued to train, but they also achieved a record GPA. Despite obvious challenges, they recorded the best academic term in school history, achieving a combined 3.55 GPA with 100 Flames earning Dean's List honors.
I wish you all a happy and healthy fall and hope to share many more celebrations with you in the months ahead. I'm grateful for your vision, passion and partnership and am open to your ideas and feedback, always.
Thank you for all you do for UIC and go Flames!
Tom Wamsley
Vice Chancellor for Advancement, UIC
Senior Vice President, UIF
312-413-3391
twamsley@uic.edu
Modified on April 06, 2021