Paying Homage to the Past and Future
UIC Osmosis Charles Harrison Scholarship fuels creative growth for young designers.
Paragraphs 1-3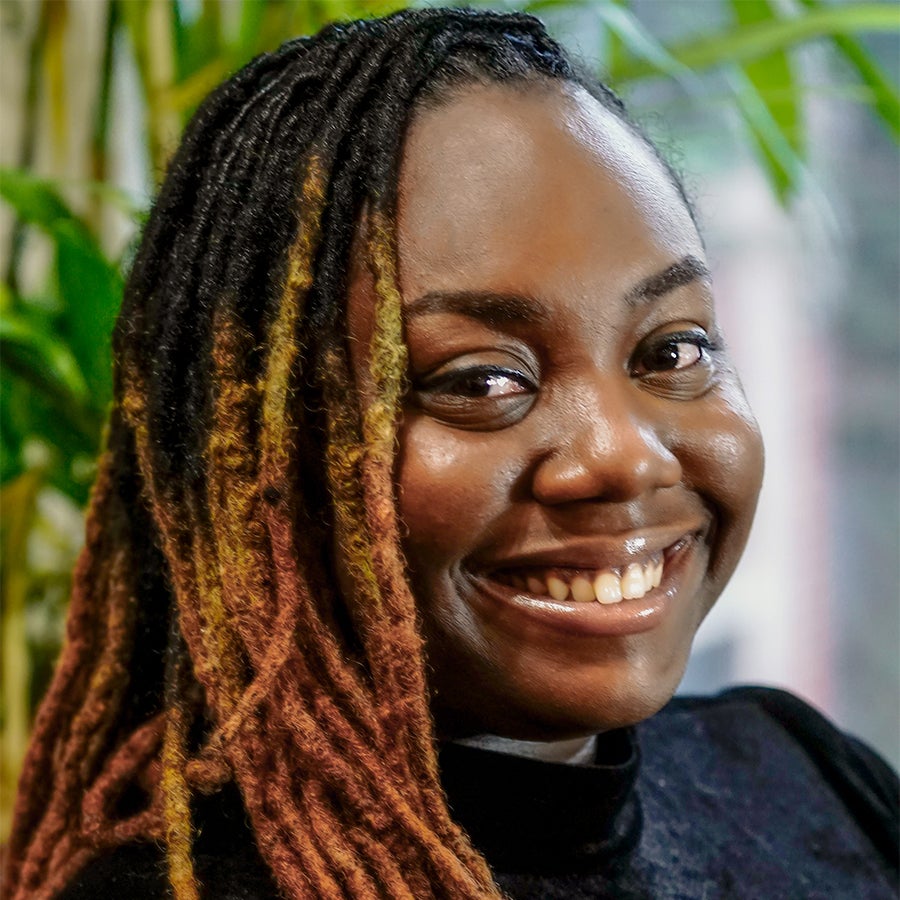 Kenyetta "KiWii" McLaurin, a sophomore Industrial Design major, experienced remarkable accolades for her hard work and creativity this year. She was featured in Vogue as one of three Black art and design students commissioned by textile and home goods retailer Cold Picnic for her blanket design. At around the same time, she was awarded the 2020 UIC Osmosis Charles Harrison Scholarship, which supports UIC School of Design students.
McLaurin's blanket pays homage to the legacy of her great-great grandmother while the scholarship honors one of the foremost African American designers in history, Charles Harrison. "It's important to know and see there is support for Black designers, to show that positive change can happen," she says.
Since its inception in 2014, there have been 10 recipients of the UIC Osmosis Charles Harrison Scholarship. The students who have gone on to work as professional designers, have added much-needed diversity to the field. The scholarship was a collaborative effort between Project Osmosis and UIC School of Design, led respectively by Project Osmosis Executive Director Vernon Lockhart, adjunct instructor at the School Design, and Marcia Lausen, director of the School of Design.
Paragraphs 4-6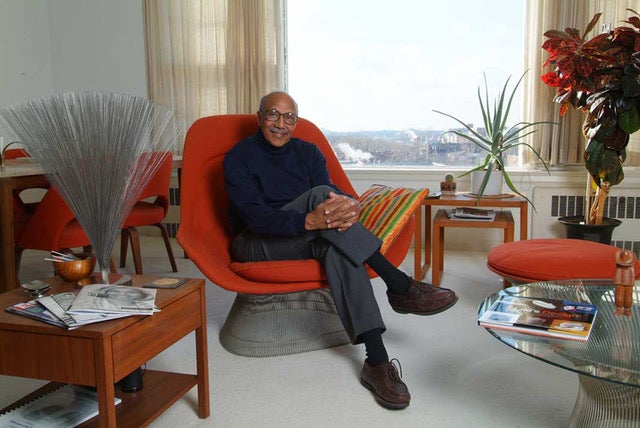 Charles Harrison was chief product designer at Sears Roebuck & Company and its first Black executive in 1961, who designed many iconic, everyday objects, but is perhaps best known for his redesign of the View-Master in 1958 and his 1963 design of a plastic trash bin on wheels. He also taught Industrial Design at UIC for many years and was a mentor and father-figure to Lockhart. Harrison also served as an adviser for Project Osmosis, an education and mentoring initiative that supports and empowers young people from minority communities in all realms of design.
"Since Chuck passed in 2018, the legacy of the scholarship is even more important, not only remembering him, but also forwarding the opportunities of industrial design as a practice for designers of color. We want the next future designers to look at their communities and say I can creatively solve problems within my own community."
End paragraphs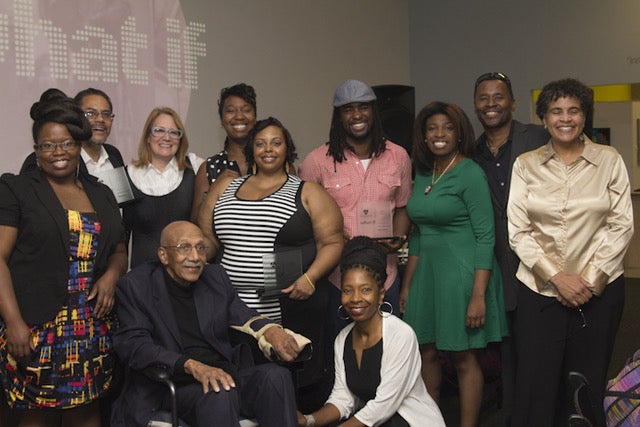 Honoring legacy was one of McLaurin's aims in the creation of her blanket design. Titled Moon Shine In, her design celebrates her great-great grandmother's legacy and the juke joint she owned, Moon Glow Inn. With both her scholarship award and blanket design commission, McLaurin feels reassurance and support in her work as a young designer. "If you go for something, good things can happen. You can make change. This has been an illumination in life," she says.
"Our field is not diverse, and we have to change that, which is what the UIC Osmosis Charles Harrison Scholarship aims to do," notes Lausen. Design thinks in terms of improving people's lives and through diversifying the field, the possibilities for creative approaches to problem-solving grow immeasurably.
Learn more at design.uic.edu/support.
Modified on March 02, 2021