Major General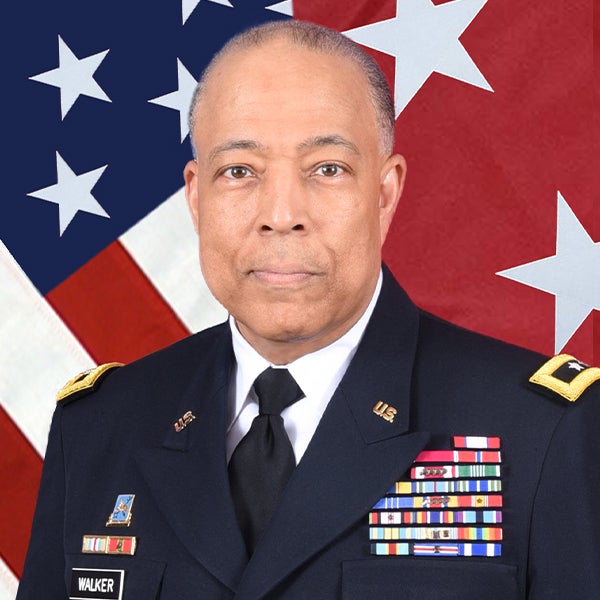 William J. Walker BA '80, the 23rd Commanding General of the District of Columbia National Guard, says he was initially intimated by UIC. After growing up and attending St. Sabina Grammar School and LEO Catholic High School on Chicago's South Side, he found UIC's huge buildings and large student body overwhelming, and felt the Behavioral Sciences Building was especially threatening. But he really wanted to study criminal justice at UIC with the clear goal of becoming a special agent with the United States Drug Enforcement Administration (DEA) and UIC afforded him a high quality education while allowing him to commute from home.
"I initially questioned whether I could make it at UIC, or what we used to call 'Harvard on Halsted,'" said Walker. "But my professors were amazing, rigorous, passionate and challenging. They were subject matter experts who taught me to think critically about what was in front of me. I left UIC knowing if I could graduate from here, I could do anything I set my mind to."
As a youth General Walker faithfully watched The Untouchables in the 1960's, a television program about the exploits of a determined and uncompromising squad of federal agents who pursued bootleggers and other criminals during prohibition, as well as Combat!, which was about a U.S. Army platoon fighting in World War II. He observed in both programs, men of unimpeachable character, integrity, high impact and leaders who always had answers. With this inspiration and his degree from UIC, Walker went on to earn his master's in criminal justice and balance concurrent duties with the Army National Guard and—fulfilling his vision—the DEA.  In 19 years with the DEA, he rose in the ranks from entry level special agent to the Senior Executive Service rank, a status less than one percent of the DEA workforce achieves.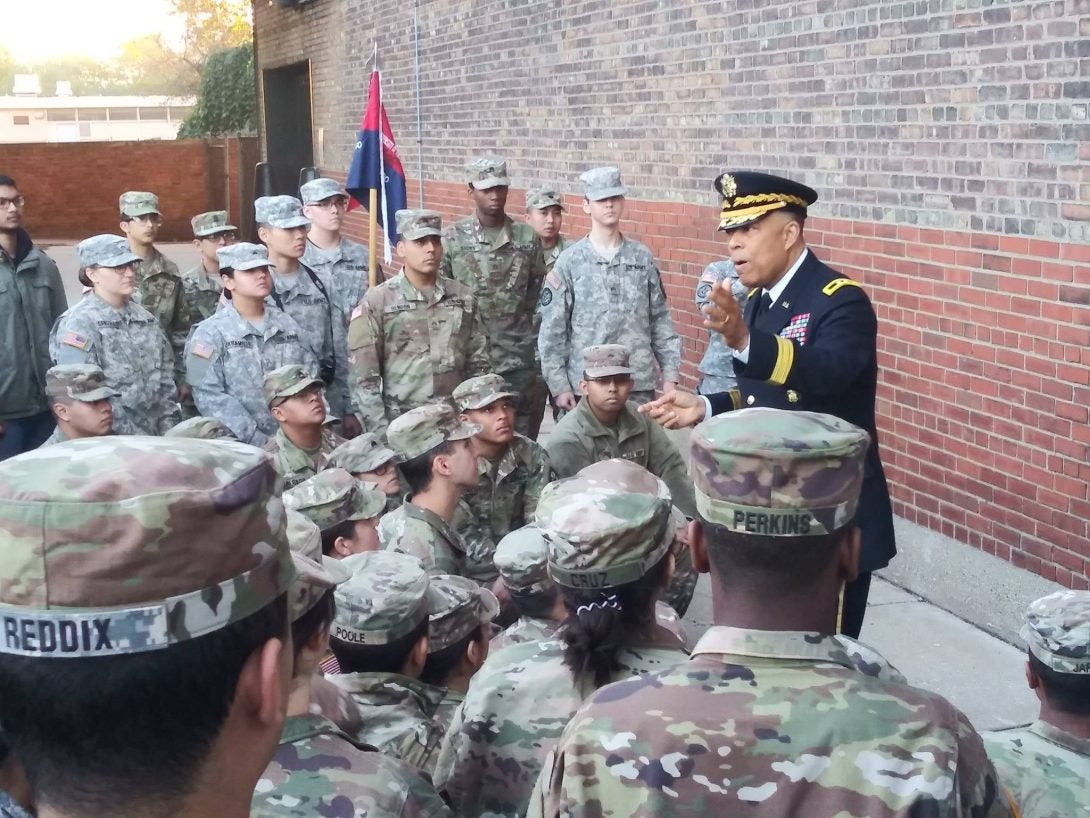 "It is extremely rare to become a two-star general, and I was fortunate to have coaches to speak at me, tell me what to do, mentors to speak with me, help me decide what to do, and sponsors to speak for me and tell others about me, along the way," said Walker. "I have an unquenchable thirst to help others, the way I was helped and that drives me to this day. I have to ensure the Army and Air Force components of the D.C. National Guard have the leaders to operate seamlessly, and the most satisfying thing I do is talent management. My leadership development philosophy is to identify talent early, invest in talent often and monitor the talent continuously.
I'm now at the summit of my military ambitions and career, and will leave the U.S. Army and Army National Guard confident we're ready for any threat, domestic or foreign." Being at the summit of his career doesn't mean Walker's responsibilities are relaxed. He is charged with overseeing the Washington D.C. National Guard and the Washington D.C. Air National Guard in protecting the National Capitol Region. He has domestic civil response and war fighting mission responsibility. At a moment's notice, he must have his Guardsmen ready to augment the Metropolitan Police Department, the U.S. Capitol Police, the U.S. Secret Service, the U.S. Marshals Service and the Department of Defense, wherever they might need them in the District of Columbia or anywhere in the world.
I am blessed to have this enormous responsibility and tremendous opportunity to serve.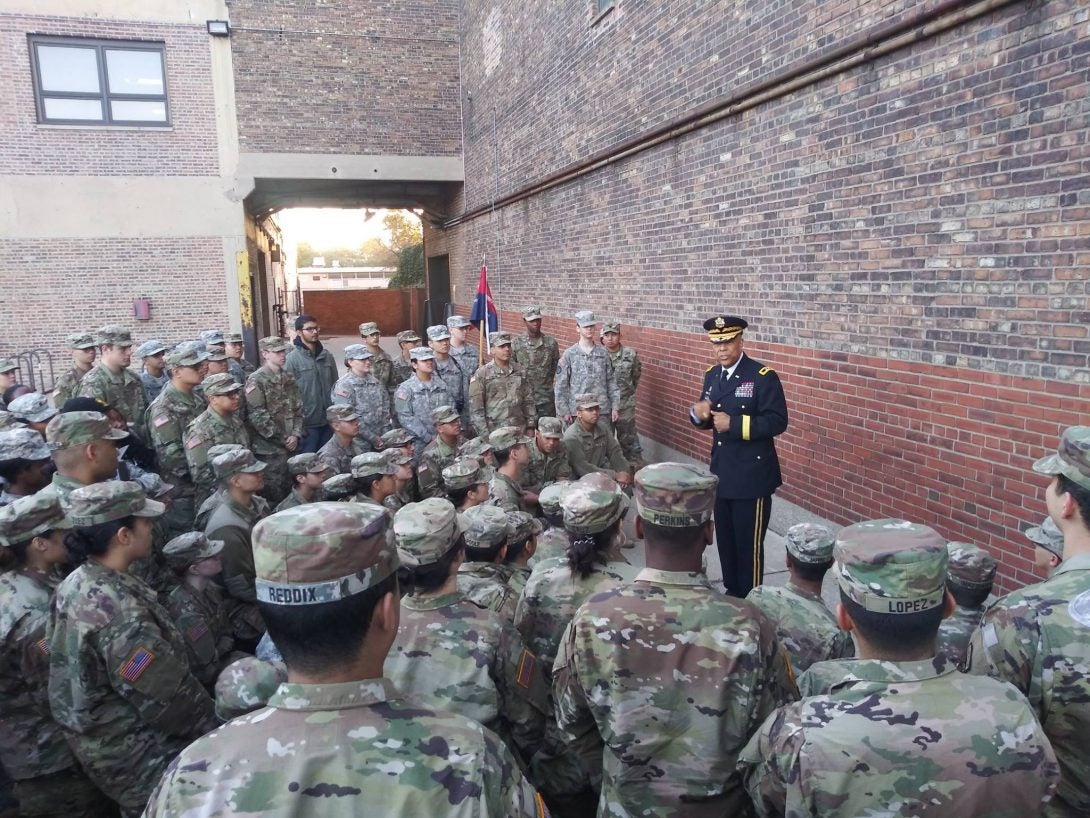 Among his responsibilities as Commanding General is ensuring a peaceful transfer of Presidential power by augmenting security, namely for the U.S. Secret Service, the Metropolitan Police Department and the U.S. Capitol Police during presidential inaugurations.  At President Obama's inauguration in 2009, the National Guard had 9,000 Guardsmen from over 30 states on duty supporting the Secret Service and Metropolitan Police Department.  For President Biden's inauguration in 2021, mission analysis initially recommended approximately the same number of Guardsmen. However, the events at the Capitol on January 6 called for a new analysis that recommended a force of 26,000 National Guardsmen, an Army Corps size element to support the U.S. Secret Service, the U.S. Capitol Police, the U.S. Park Police and the Metropolitan Police Department.
"The Biden inauguration felt like a combination of apprehension, excitement and pride," said Walker. "The apprehension is required.  We'd never had this many Guardsmen here in the Nation's Capital before.  In fact this feat has never occurred before.  To move an Army Corps size element, over 26,000 service members from 53 States and Territories to Washington, DC in less than two weeks was unimaginable until it was accomplished.  But I was optimistic and proud knowing every one of them was well motivated, highly trained and committed. It is an honor and a privilege of a lifetime to shoulder that responsibility."
In 2018 he visited the Reserve Officer Training Corps (ROTC) at UIC and told them graduating as a commissioned officer sets them up to go as far as their vision can take them.  Walker sees himself as visual evidence of this. His advice to students today is to stay networked and build relationships that will endure with people who have the same goals, objectives, passion and energy as they have.
When it comes to energy, Walker's hasn't waned. "I'm usually the first one in the office every day," he said. "I sleep well at night, and if I don't, something I tried to achieve didn't occur. I wake up excited to start the day, every day, focused on what we have to accomplish." I am blessed to have this enormous responsibility and tremendous opportunity to serve.
Modified on March 08, 2022