Golden Grads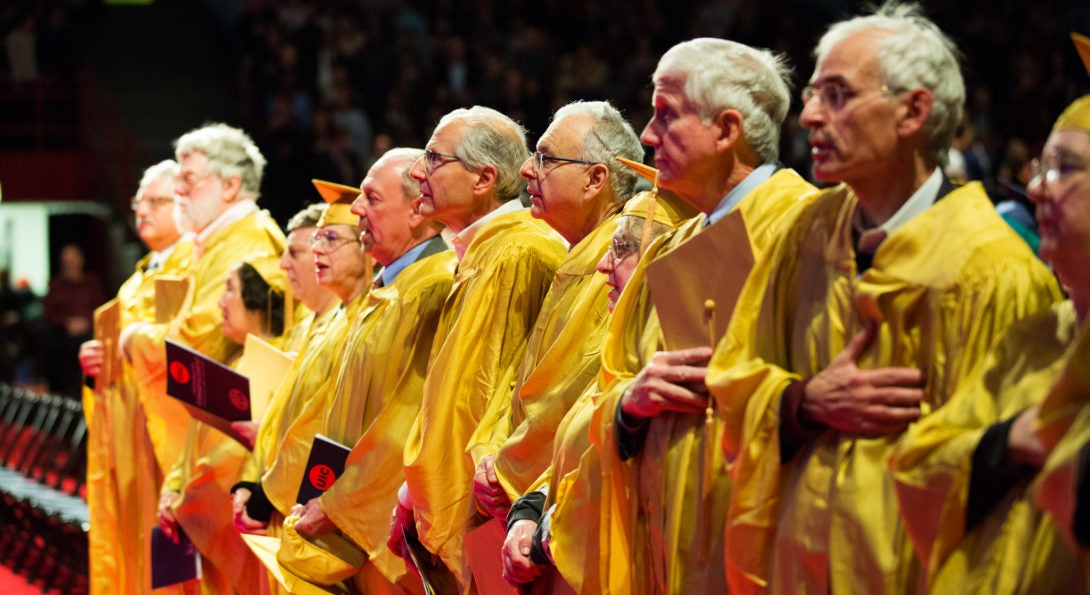 More than 1,200 undergraduate and 933 graduate students received their degrees Dec. 10. Two ceremonies were held at the UIC Pavilion to recognize students who graduated after summer and fall semesters.
Seventeen "Golden Graduates" from the Class of 1966 wore gold regalia and walked in the commencement ceremony with the Class of 2016, after joining Chancellor Michael Amiridis and other university leaders for a celebratory lunch.

Click on the arrows to advance to the next photo!
Modified on July 12, 2017