Flourishing at ChiFresh Kitchen
UIC John Marshall Law School's CESEC Helps Launch Worker-Owned Cooperative
Paragraphs 1-4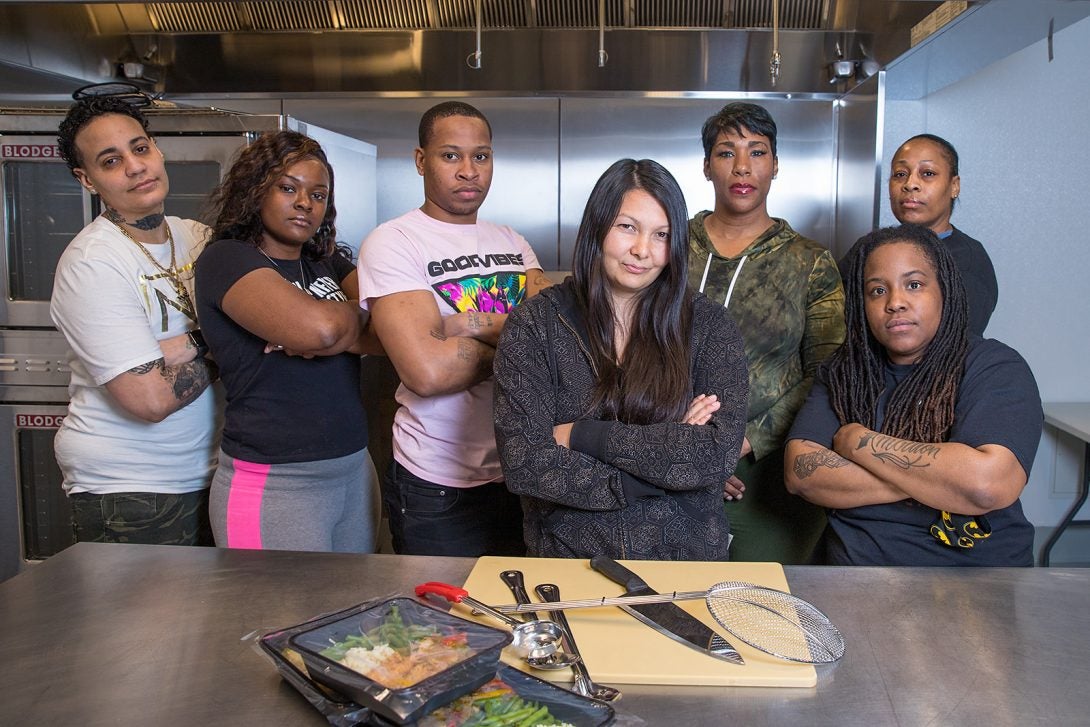 Forty-six percent of formerly incarcerated Black women face unemployment, a rate twice as high as formerly incarcerated white women.[1] Empowering these women and providing them economic security in a liberating work environment was one of the goals of the founders of ChiFresh Kitchen, a worker-owned co-op led by five formerly incarcerated people.
"Everyone at ChiFresh has a felony record and now they run a business, and we answer to them," says Camille Kerr, cofounder of the business, which makes freshly-cooked prepared meals for organizations in Chicago, including schools and nursing homes.
Worker-owned means just that, the people who are doing the work are the owners. They make the decisions and, if profit is made, the money. As a founder, Kerr serves as a non-voting shareholder and consultant.
To get the right certifications and rights, ChiFresh Kitchen enlisted the help of the students and faculty at UIC's John Marshall Law School (JMLS) Community Enterprise & Solidarity Economic Clinic (CESEC), who helped them launch successfully in May 2020.
End paragraphs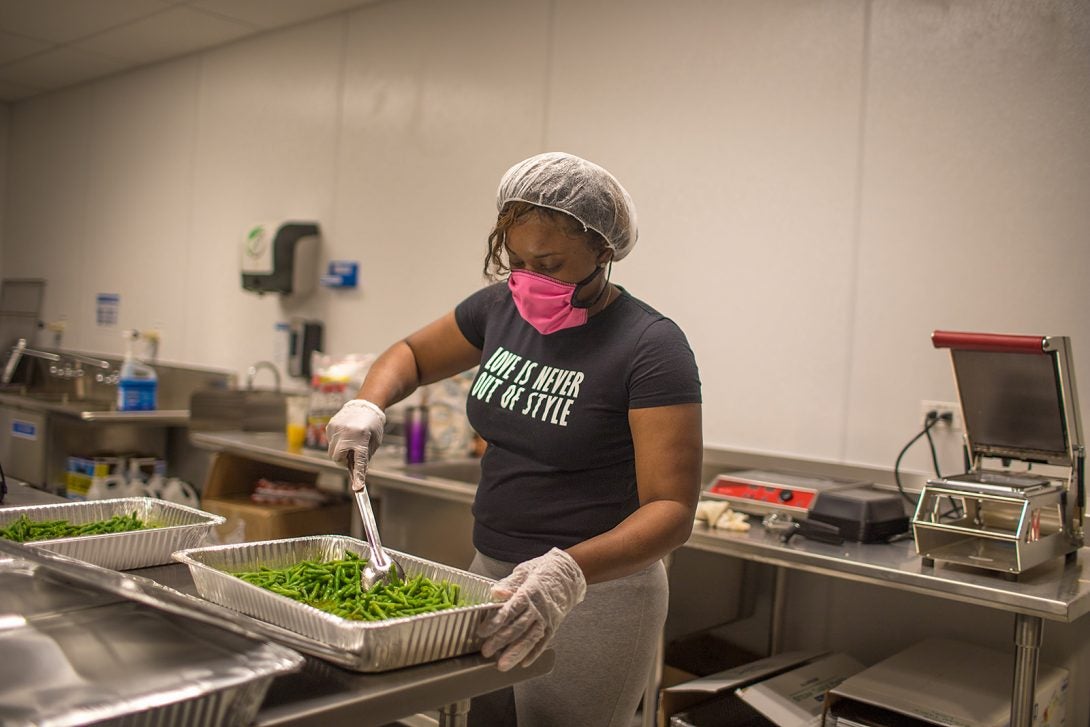 CESEC is one of seven free legal clinics which teaches students how to be lawyers while providing a service to the community, explains Alicia Alvarez, associate dean for experiential education responsible for the JMLS clinics. CESEC focuses on helping individuals from underserved communities who are starting or growing co-ops and other community-based businesses.
ChiFresh Kitchen worked with Renee Hatcher, assistant professor of law and director of CESEC, and JD students to register as a Limited Worker Cooperative Association, an entity created under a new Illinois law in January 2020.
The Limited Worker Cooperative Association Act, which Hatcher and Kerr worked to help get passed, allows worker co-op members to register their businesses in a legal form tailored to protect the essential features of worker ownership and control. It also eliminates or reduces some major barriers for worker cooperatives to raise capital from their members and their communities. With CESEC's help, ChiFresh Kitchen also registered as a minority- and women-owned business.
The clinics provide access to justice and legal services for people who may not otherwise be able to afford it. "People's access to justice is correlated to their trust in our democracy, and I think that is really important. We as lawyers to some extent have a responsibility as the keepers of our democracy," says Alvarez.
"Our team knows how to make meals. The clinic helped us make sure our foundation was solid, in order to get to the level we want to reach," explains Kerr. From helping to lay out investment options to researching licensing requirements and how to apply for women- and minority-owned business status to drafting a template contract, the students and faculty at CESEC helped ChiFresh Kitchen take root.
Since its debut, ChiFresh has served 45,000 meals to low-income communities, earned more than $130,000 in wages and benefits for its worker-owners and provided 2,000 meals a week. "When you remove the barriers and let people bring their creativity to an enterprise, society flourishes," adds Kerr.
Learn more at jmls.uic.edu/experiential-education/clinics/
Other Community Legal Clinics
| Fair Housing Legal Support Center & Clinic | International Human Rights Clinic | IP Patent Clinic | IP Trademark Clinic | Veterans Legal Clinic | Pro Bono Litigation Clinic |
| --- | --- | --- | --- | --- | --- |
| Represents persons who have been denied housing in violation of federal, state and local fair housing laws | Advocates for human rights in international and domestic tribunals and forums | Supports innovation by helping inventors and small businesses protect their inventions | Assists individuals and small businesses who could not otherwise afford to protect their name, logo or other mark | Provides legal assistance to veterans who have been improperly denied benefits | Represents individuals in federal and state courts in criminal and civil matters |
Citation link
[1] https://www.prisonpolicy.org/reports/outofwork.html
Modified on February 24, 2021