Alumnus Who Overcame Challenges Helps Others Do the Same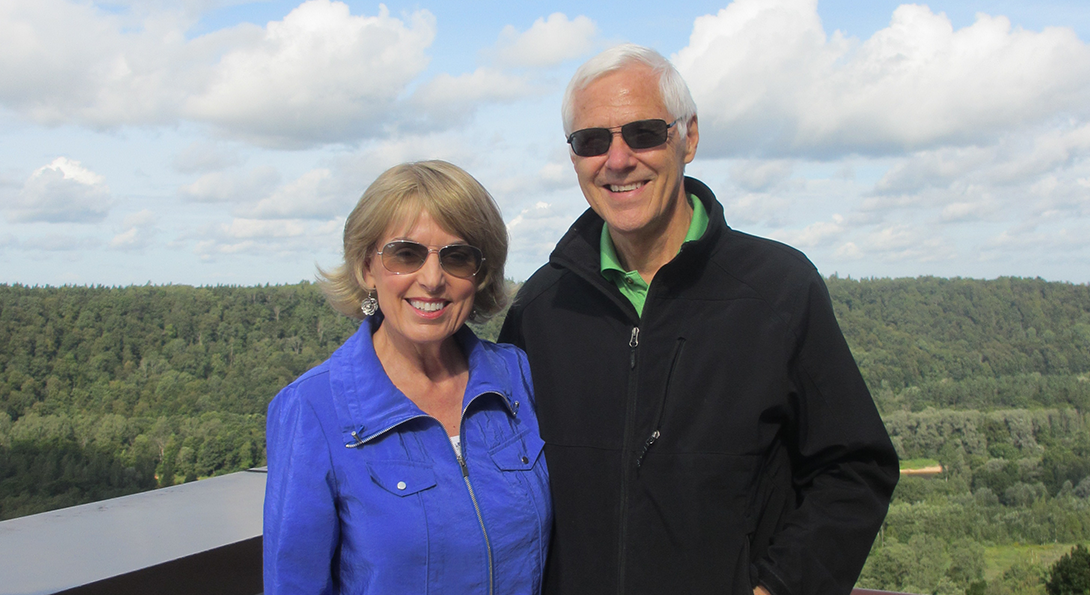 "I felt this huge obligation to help some other kid struggling with the financial burden that going to college can present."
When UIC alumnus Rich Janulis (BA '72) was discharged from the United States Air Force, he wasn't sure what he wanted to do with his life—but he did know he wanted to go to college. He would be the first in his family to do it. Janulis grew up on the South Side of Chicago with his parents, neither of whom had even attended high school.
"It was a huge accomplishment in my family for me to go to college," Janulis said. "At the time, UIC had a program that waived tuition for veterans. Earning a quality education and not having to worry about the debt afterwards was a great deal." Janulis studied accounting in the College of Business Administration; and after graduating in 1972, he kicked off his career as an accountant at Price Waterhouse.
He and his wife Jacquie have both enjoyed successful careers and decided to make a deal—they would donate equal amounts to their alma maters to support the students and programs they care about. Janulis made his gifts to UIC in the form of a bequest and charitable gift annuity to support scholarships for students in the College of Business Administration. Jacquie made her gifts to Washington State University in the same forms to support athletic scholarships.
"I look back on my life and see how important my education at UIC was for my career," Janulis said. "I felt this huge obligation to give back and hopefully help out some other kid struggling with the financial burden that going to college can present." Janulis hopes his planned gifts to UIC are able to help students from disadvantaged backgrounds find their way to prosperity through education.
"I wouldn't have had the opportunities in life that I did without UIC and the tuition waiver," Janulis said. "UIC serves so many hardworking students from low-income areas in Chicago, and I felt it was important to support that in some way."
Modified on December 16, 2020