Stories
Keeping up with UIC's best and brightest alumni, students and faculty, their transformational discoveries and how they empower communities at home and afar.
Use the menu to browse stories by category.
UIC College of Engineering's first professorship empowers talented faculty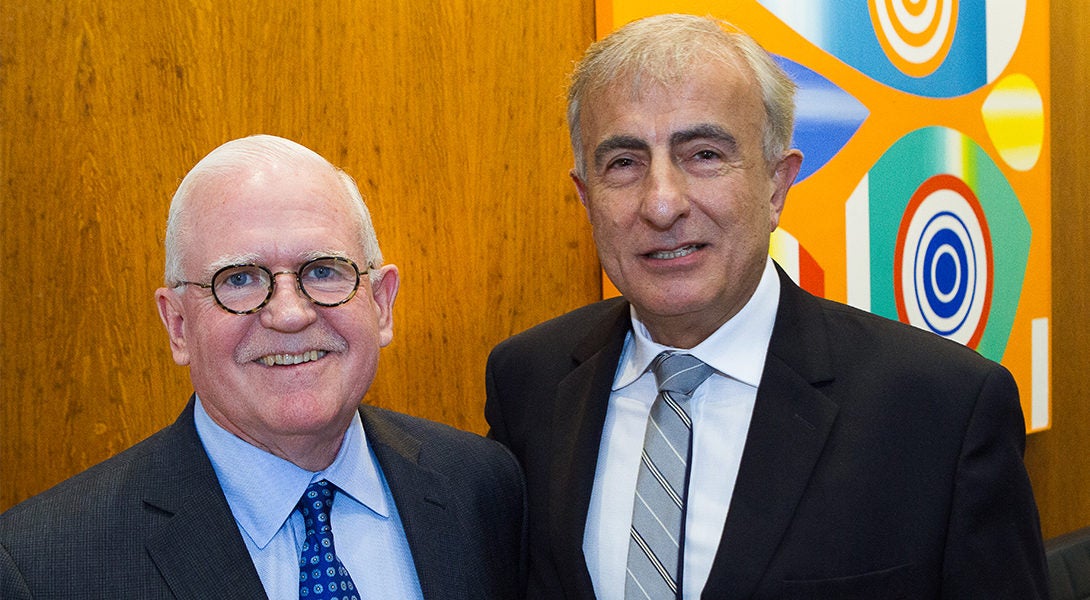 Donor, volunteer, mentor, advisor, instructor, friend: Christopher Burke has for more than a decade shared his time, resources, and business acumen with UIC's College of Engineering. Recently, the College celebrated the investiture of Farhad Ansari, PhD, as the inaugural recipient of The Christopher B. and Susan S. Burke Professorship, the first endowed professorship in the UIC Department of Civil and Materials Engineering.
Dr. Ansari (PhD '83), UIC Distinguished Professor, currently serves as Associate Vice Chancellor for Research and as a faculty member in the Department of Civil and Materials Engineering. Acknowledged as the pioneer in applying optical fiber sensors for structural health monitoring, he has consulted on and designed structural monitoring systems for bridges around the world, including New York's Brooklyn Bridge; Italy's Lingotto Bridge; one of the cable-stayed Twin River bridges in China; and numerous other bridges in the United States.  Read more.
Browse Most Recent Stories