UIC Alumni Black History Month
In honor of Black History Month, we're celebrating Black UIC alumni who've made a significant contribution to their field throughout the month of February.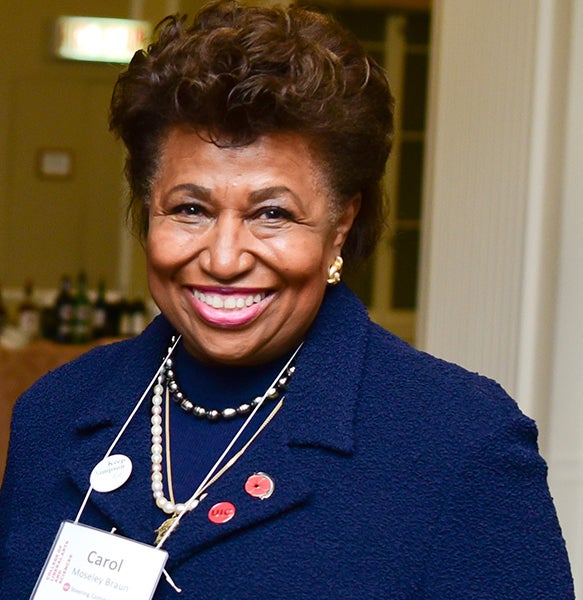 Carol Moseley Braun BA '69 studied political science at UIC. She was the first Black female elected to the U.S. Senate, the first Black U.S. Senator from the Democratic Party, the first woman to defeat an incumbent U.S. Senator in an election, the first female U.S. Senator from Illinois and also served as  the United States Ambassador to New Zealand and Samoa.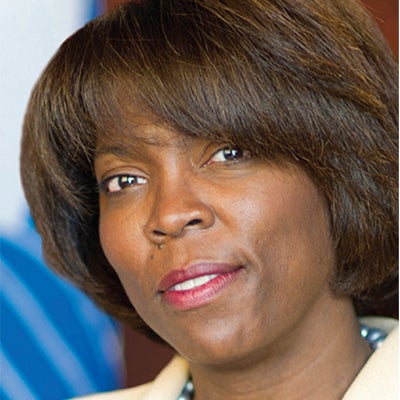 Ertharin Cousin BA '79 studied criminal justice at UIC. She is professor at Stanford University and a former U.S. diplomat who served in a number of roles including U.S. Ambassador to the United Nations Agencies for Food and Agriculture and executive director of the U.N. World Food Programme. She has appeared on Forbes' list of the world's 100 most powerful women and on Time's 100 most influential people in the world list.
Pierre Johnson MD '08 is a private practice obstetrician and gynecologist on the South Side of Chicago. In addition to his work as a physician, Johnson is a co-founder of Pulse of Perseverance, which aims to "empower and inspire young Black men to work toward their goals by giving them a blueprint and resources for success, and in doing so, redefine the portrayal of the Black male."
Billy Branch BA '74 studied political science at UIC. He is a blues singer and musician who is an Emmy Award winner, a three-time Grammy nominee and Blues Foundation Hall of Fame inductee.
Bobby Rush MA '94 studied political science at UIC. He is the U.S. Representative for Illinois's 1st congressional district and has served in Congress for more than two decades. He is also an activist and pastor and was the co-founder of the Illinois chapter of the Black Panthers.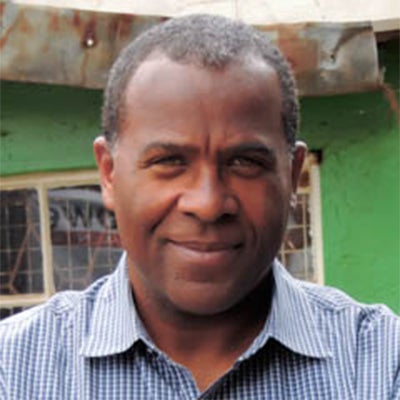 Dwayne Johnson-Cochran BS '82 studied geological science at UIC. He is a writer, director, filmmaker and founder and owner of Johnson-Cochran Films, Inc. He is also a producing partner with Angela Bassett and Courtney B. Vance's film company at Viacom/Paramount studios. Johnson-Cochran started his career as a producer at Burrell Advertising in Chicago, a documentary writer/producer at WTTW-11-Chicago before moving to Los Angeles to write and direct various studio film and tv projects in Hollywood. He has taught screenwriting as an adjunct professor at USC's School of Cinematic Studies and for UNESCO in various countries. An award-winner for writing, directing and documentary filmmaking, Johnson-Cochran is committed to giving back to the Los Angeles community, and he was twice recognized as Mentor of the Year for the Fulfillment Fund of Los Angeles. He also lent his creative services to lift up racial and social justice issues in collaboration with Oxfam, Save the Children, the National Democratic Institute and Doctors without Borders.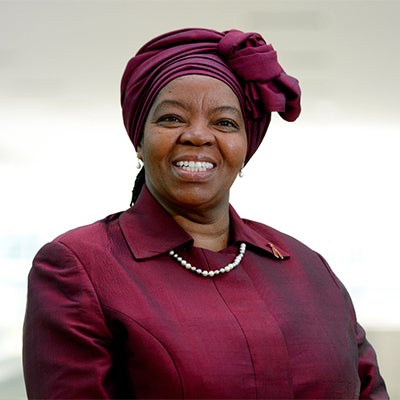 Sheila Dinotshe Tlou PhD '90, who was named one of Avance Media's "100 Most Influential African Women" in 2019, served as member of Parliament and the minister of health in Botswana from 2004 to 2009. She has also served as regional director of the joint United Nations Program on HIV/AIDS from 2010 to 2017, where her policies helped stem the spread of HIV. She is currently co-chair of the Global HIV Prevention Coalition and the Nursing Now Global Campaign.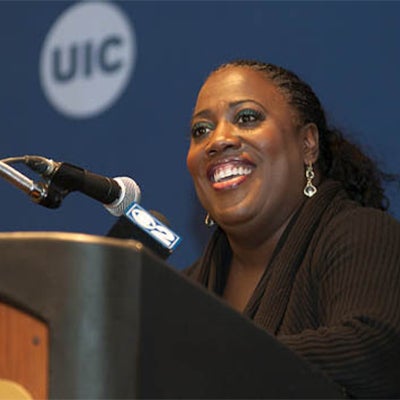 Sheryl Underwood BA '87 studied communication and theater at UIC. She is an entrepreneur, comedian and co-host of CBS's daytime show "The Talk."
Modified on February 15, 2021