Respect the Distance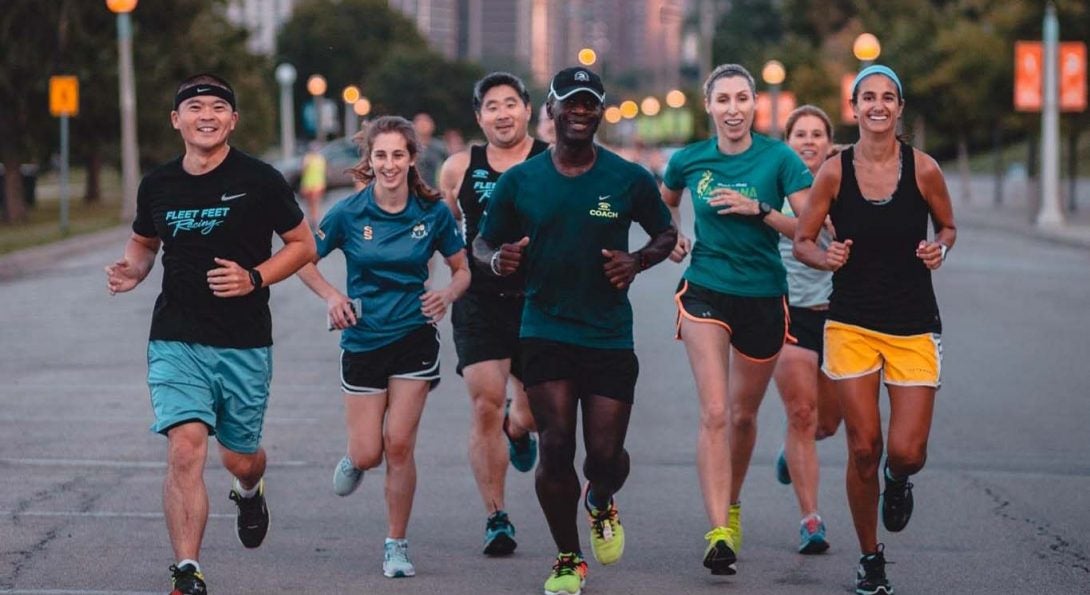 UICAA Awards & Tradition Committee Chair Kerl LaJeune runs his 19th Chicago Marathon
Running 32 marathons (18 in Chicago) has taught architect and UIC alumnus Kerl LaJeune BArch '92 to pace himself. "You have to respect the distance," he says.
When LaJeune first arrived in Chicago from his native Haiti at age 11, his life was unfolding at a rapid clip. Because of differences in Haiti's education system, he had completed the elementary school equivalent of eighth grade in the United States. With strong family support, he was able to navigate the social and emotional side of entering high school so young.  Even playing sports was a challenge because of his size compared with his classmates. That's when he started running.
At age 15, LaJeune entered UIC, and the university became a fixture in his life. He was engaged in several student groups, worked for the campus police and played intramural sports while running local 5k and 10k, duathlon and adventure races for fun. After graduating, LaJeune built a successful career as an architect, during which he returned to UIC as an adjunct associate professor in the architecture department. Today he is deputy director of planning and design for the Public Building Commission of Chicago executing public building projects on behalf of the City of Chicago, Cook County and various sister agencies. He is a long-term resident in University Village and stays active as a member of the UIC Alumni Association (UICAA).
LaJeune ran his first marathon in 2000, was an official Chicago Marathon Nike pacer for 12 years (2005-16) and is currently a year-round marathon coach with Chicago Endurance Sports to help other runners learn how to segment the journey and reach their goals. This year's Bank of America Chicago Marathon will take him back near UIC's campus between miles 18-20, the point when many runners hit "the wall." But in life and in marathons, LaJeune knows how to plan for the long haul. "That is both a goal and an opportunity that I've carried throughout my life: to pace life goals, pace expectations. Patience is important," he says.