More Than Just a Pharmacist
Dr. Marsh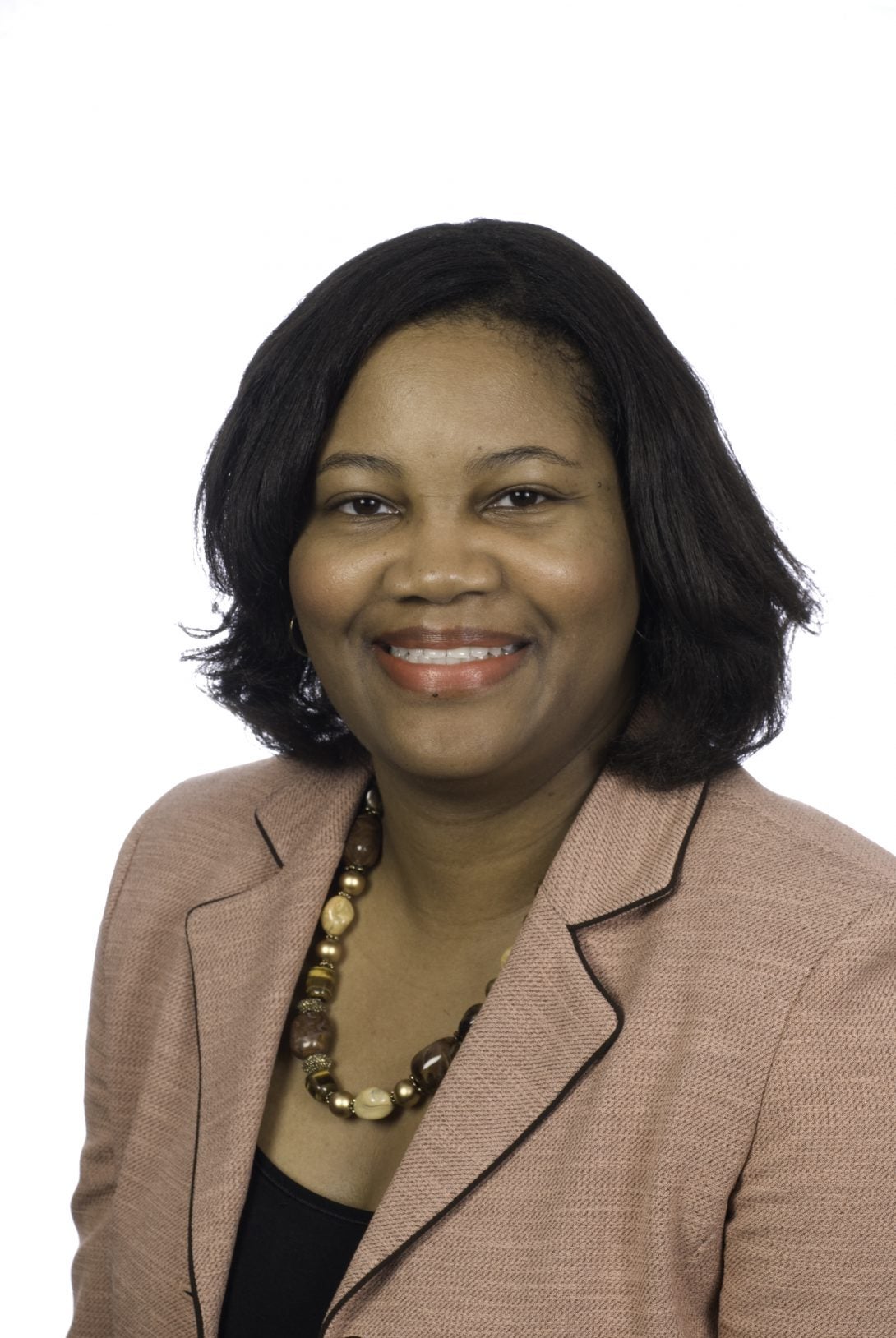 Dr. Daphne Smith Marsh wants to make one thing clear. Pharmacists are healthcare providers. In fact, her goal as a clinical pharmacist in an underserved community is helping patients with restricted access to care overcome barriers in managing their diabetes.
"People assume that we are just the person behind the pharmacy counter at a drugstore, but we are so much more!" says Dr. Smith Marsh, Clinical Assistant Professor, Pharmacy Practice and Clinical Pharmacist, Ambulatory Pharmacy Services.  "We are in a unique position to connect with patients and educate them about disease state management and overall wellness."
Every student in UIC's College of Pharmacy has to pass through Dr. Daphne Smith Marsh, who is also a Certified Diabetes Care and Diabetes Specialist. She lectures about diabetes, teaches injection techniques and her Mile Square Federally Qualified Health Center (FQHC) clinic is a rotation site for post-graduate and ambulatory care residents. She's been working with diabetes patients for more than 20 years.
On top of students and a patients, she conducts research on how her role impacts patients' outcomes, noting that her patients are largely from minority communities and are low income and underinsured. Via her research, she's trying to make a case for more doctors like her, who work in clinics that see underserved communities and advise patients on diabetes management, and so much more.
"As a student I rotated at Mile Square where I reached out to patients who were underinsured, and where I grew interested in the impact my preceptor was making in diabetes management," says Dr. Smith Marsh. "Now that I'm working at the same clinic managing patients' diabetes I know it's critically important to also address the social issues they're facing such as low literacy, food insecurity and financial hardships."
Her presence in an FQHC setting is unique, and pays off. So far data shows her approach, which includes addressing nutrition options, low literacy rates or sub-par medical adherence, is working.
Over the course of three months, she looked at how blood sugar levels changed in 200 diabetes patients. She found a one percent reduction in A1C, the measure of a person's average blood sugar. She's going to continue the research with an additional 200 patients so the results she eventually publishes are more impactful.
"Social justice is making sure each person has access to the same care, same food, same resources as everyone else," says Dr. Smith Marsh. "Each of my patients is a person facing real-world challenges, so I'm not just dealing with medicine. We look at overall health and wellness, including mental health.
Modified on February 24, 2021