Learning About Health Disparity by Leaving Home
Dr. Tran story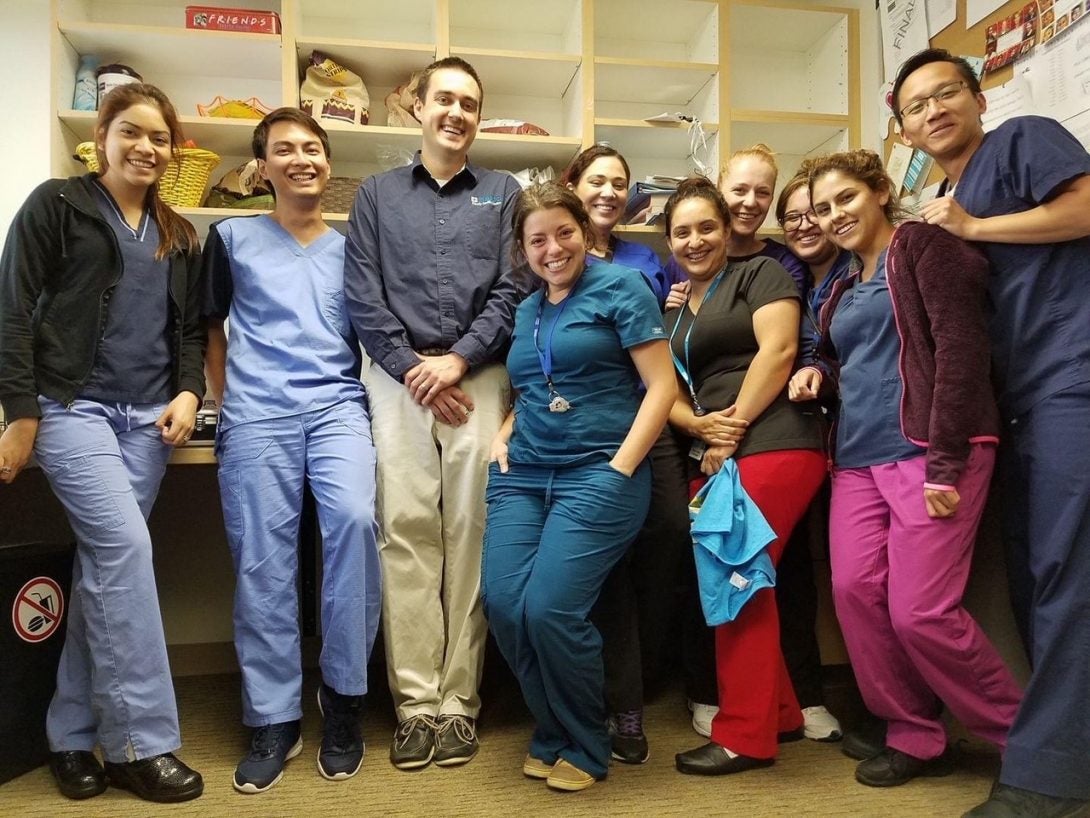 During his final year of dental school, Dr. John Tran BS '14, DMD '18 treated primarily Hispanic farmers and migrant workers in Colorado, rural white farmers in Oquawka, Illinois, near the Mississippi river and low-income Hispanic and African American patients in Chicago's Lawndale neighborhood.
These rotations were part of the College of Dentistry's Community-Based Service Learning program. As part of the College's curriculum, the program places students in sites around the country to educate and serve diverse and vulnerable patient populations including the homeless, elderly, indigent, migrant workers and persons with special needs. In more than 16,500 visits annually, they see the challenges these patients face with access to dental care, health disparities and social determinants of health. The goal is to prepare students to address the oral health needs of vulnerable and underserved populations and address health disparities.
"I gravitated toward dentistry from pre-med track because of my positive shadowing experiences at a few dental offices," says Dr. Tran. "I enjoyed the personal feel of the profession and its ability to build meaningful relationships with patients."
Dr. Tran attended UIC's College of Dentistry after earning his biology degree from UIC in 2014. He developed a passion for public health from his own experiences as an immigrant and learning about health disparities from Dentistry's curriculum. During his time at UIC, he provided dental care to the homeless as a volunteer at Goldie's Place and competed in the ADA Health Literacy in Dentistry essay contest against other dental schools nationwide. He received the runner-up award. Especially influential was the extramural rotations he went on as part of Dentistry's Community-Based Service Learning. He found among his low-income and underserved patients that many had pre-existing conditions and limited health literacy. Most hadn't seen a dentist in many years because of limited access to care.
"The experience allowed me to get an appreciation for the unmet needs that are out there and made me a more thorough practitioner," he says. "It made me conscious of the factors beyond dental needs, like family issues or mental health issues, that have to be discussed. The extramural rotations have allowed me to grow as a clinician and diagnostician."
The Community-Based Service Learning program is supported by private donors through the College of Dentistry's Service Learning Fund. The college's hope is to cover 50 percent of the program's cost with philanthropy. Donations to it support education, housing and travel expenses, likely ones Dr. Tran incurred on his rotations.
Dr. Tran earned his DMD in 2018. He received the National Health Service Core scholarship from the Department of Health and Human Services, which covered his tuition and fees for three years of dental school, and in return he is fulfilling his service commitment caring for underserved populations at a community health center in Beloit, WI. In summer of 2021, Dr. Tran will return to UIC College of Dentistry to pursue a residency in endodontics.
"The extramural rotations didn't change my career path, but they definitely helped me decide what I wanted to do," says Dr. Tran. "I decided to go back to study endodontics because root canals are among the procedures not readily available to underserved patients at most community health centers. My passion in dentistry is to save teeth and with proper training, I hope to incorporate this service into my practice. I can then provide patients with another option to treat their dental pain or infection other than tooth extraction."
Modified on February 24, 2021