Home Away From Home: UIC Urban Health Program
text 1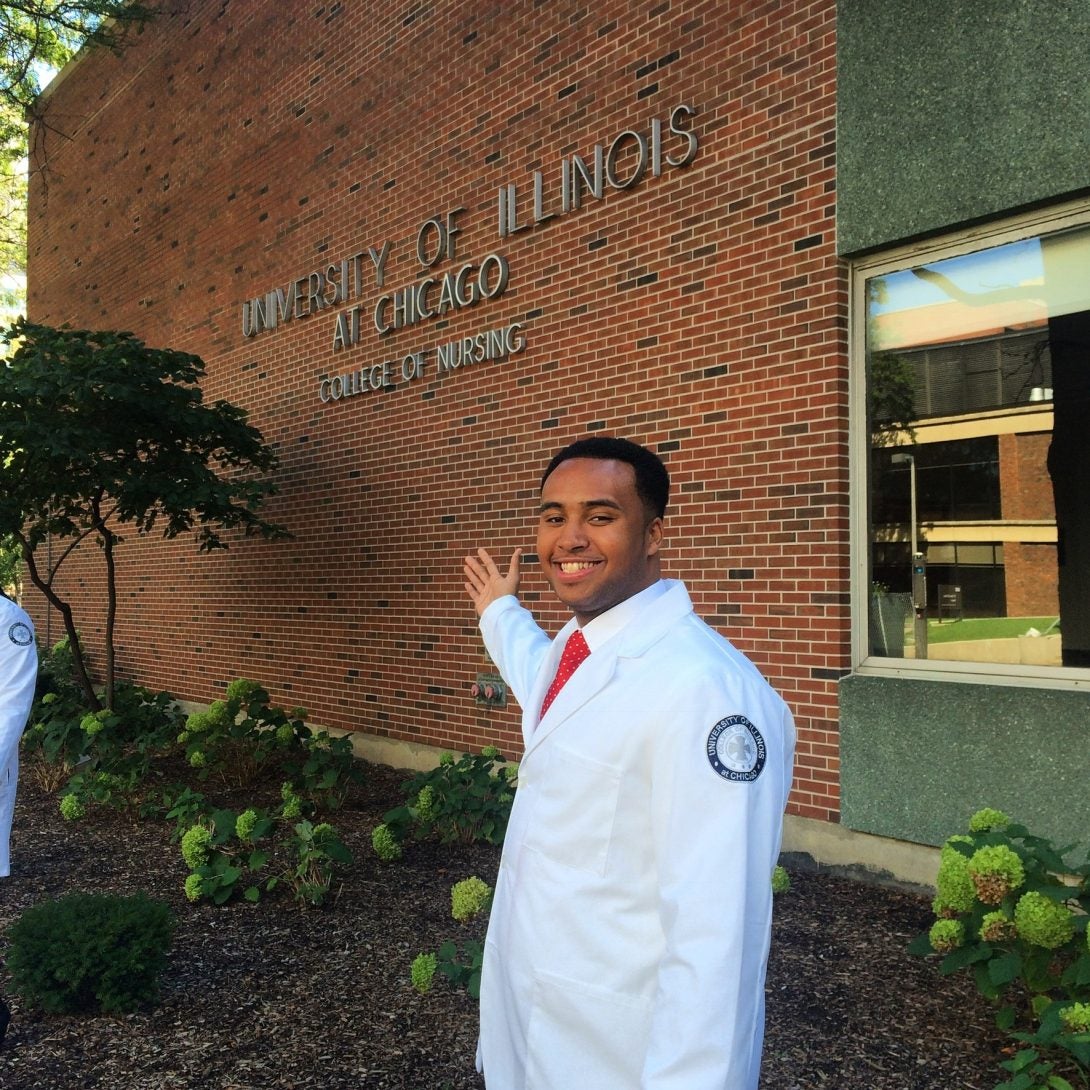 Billy Fountain BSN '17 would rather have been playing baseball on Saturdays in high school than attending classes to study math, science and English and prepare for the ACT. But his parents made him.
"We were all there because our parents made us," says Fountain. "We were from all over, with different backgrounds, but all our parents wanted us to be smart and stay ahead of the curve in local high schools. My parents had to persuade me to think long term and as the years went on it was worth it."
Fountain was participating in the Urban Health Program's (UHP) Early Outreach Program (EOP) for K-12 students. The University of Illinois Chicago Urban Health Program was created in 1978 to recruit minority students into programs and disciplines leading them to serve as health careers professionals and researchers, and to go back to serve the communities from which they came.
UHP and EOP, which started in 1981, provide academic enrichment, counseling, mentorship, internships, and research opportunities for students in kindergarten through professional school. The stakeholders who are integral to the success of UHP and EOP believe the all-important continuum of academic pipeline excellence is defined by the successes of students like Fountain.
The Urban Health Program Resource Center is led by Dr. Darryl Pendleton, a dentist by profession. Dr. Pendleton is a Chicagoan with West Side and South Side affiliations. Since its inception, UHP has graduated more than 8,000 healthcare professionals and researchers from underrepresented minorities. Between 2015-2019 the percentage of health sciences students—undergraduate through professional—in the Urban Health Program increased from 20.2% to 25.9%, a difference of more than 800 students. Still, the program is constantly challenged to reinvent itself and adapt to new landscapes as populations evolve. It requires a structure that is progressive and nimble to remain responsive to constituents' needs.
text 2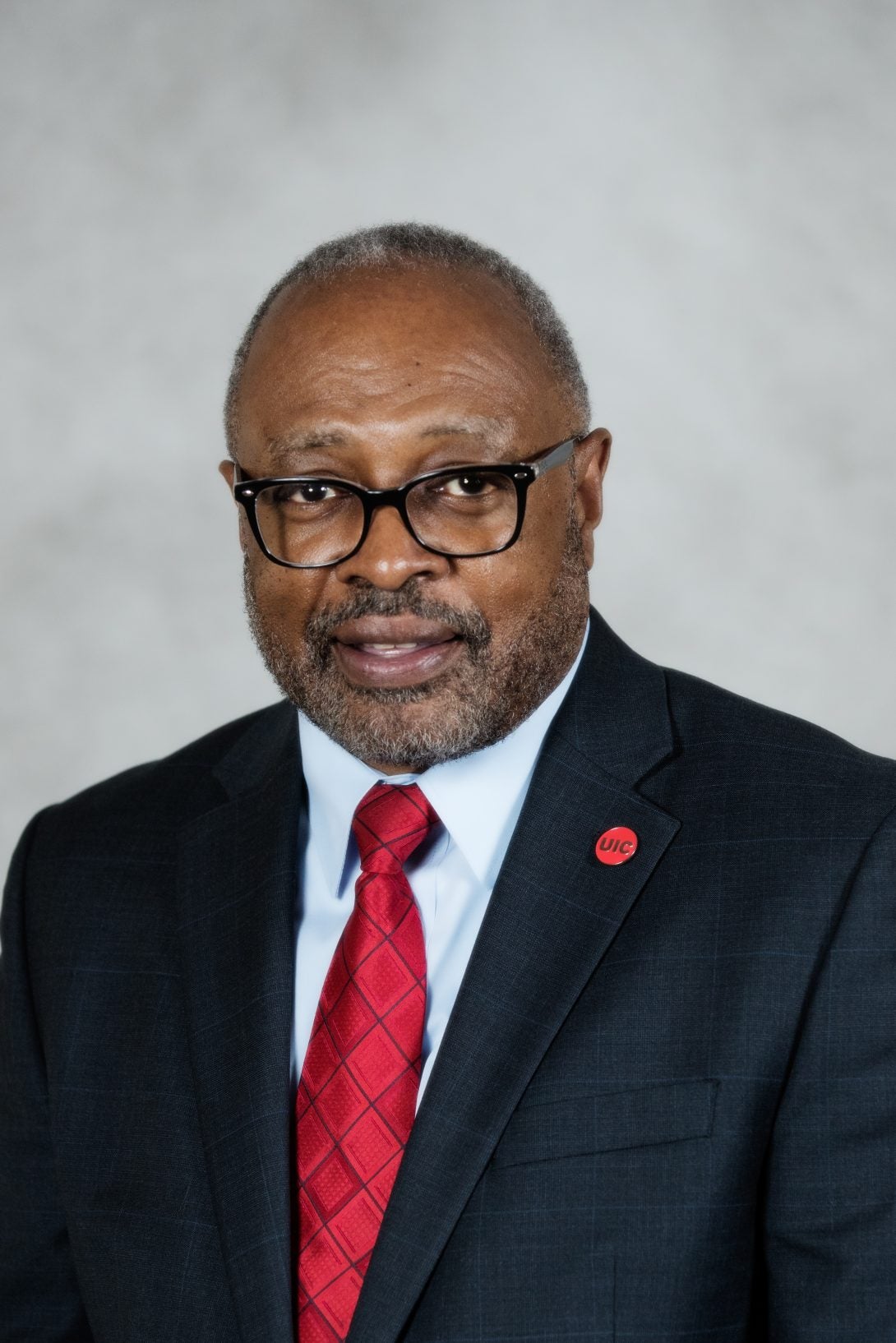 "Over time we've seen the pipeline has not grown enough," says Dr. Pendleton. "The underrepresented minority, disadvantaged, low-income students we are targeting lack opportunities. They don't have the same caliber of biology, chemistry and other basic science training as their suburban, affluent counterparts, nor the exposure or motivation. We have to provide this for them."
As a Whitney Young high school student, Fountain walked past UIC every day on his way to and from school, without ever considering attending college there. That is, until he developed in interest in nursing and began considering college costs. The UHP EOP not only helped him score well on the ACT but also helped with résumé and thesis writing. This support likely led to the scholarship package UIC offered him along with his Guaranteed Professional Program Admissions acceptance into the nursing program.
Once at UIC, UHP took him under its wings and helped him navigate the College of Nursing. For an Honors College research assignment, UHP paired him with a research fellow to teach him about developing the project. He was also supported by scholarships including UIC President's Award Program and UHP Barbara White Walker Scholarship, as well as awards from Student Affairs, the Honors College and African American Academic Network.
"For any minority student from an underserved community who is pursuing a health career, the Urban Health Program is the first stop," says Fountain. "They will assist you with applications, connect you with buddies, and create a home away from home for you."
After graduation, Fountain served as a nurse at Garfield Park Behavioral Hospital working with adolescents until he was promoted to nursing supervisor for the entire hospital. Now, he's made a switch to serve as a health service nurse at Beasley Academic Center on the south side of Chicago.
"Without UHP and my scholarship money I'd have been lost," he said. "UHP kept me focused and motivated and put me in the company of like-minded students. The scholarships kept me out of serious debt and avoided real financial burdens for my parents."
"The Urban Health Program grew from a social justice spark, and we're still building on it," says Dr. Pendleton. "We are not a savior or a missionary, rather we give students the opportunity to fight for themselves. We are supporting them in pursuing their interests, goals and dreams so they can make a difference."
Modified on February 24, 2021