A Bequest to Diversify Research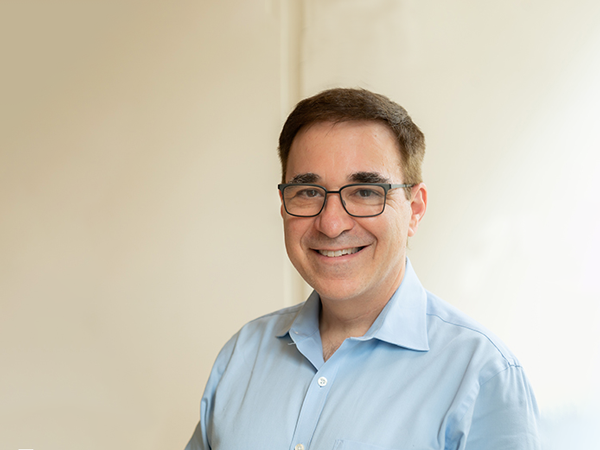 Dr. Howard Kaufman has developed life-saving cancer drugs, received an endowed professorship and built a remarkable career. Now he wants to help others do the same. Kaufman recently gave a bequest to endow a faculty chair or professorship and support research in addition to his previous gifts to fund student awards that help students and faculty like him at UIC's College of Liberal Arts and Sciences, those who may not have had access to opportunity without philanthropic giving.
"UIC brings in people who wouldn't have had entrée to these topics. New people means new ideas. Everyone is born with the potential for real talent, but not everyone has the means to develop it." Kaufman says of the motivation behind his gift.
He grew up in the northern suburbs of Chicago, raised with the idea that he would become what his grandfather had been: a physician. When it came time to choose a college for his undergraduate degree, he says his family didn't have a lot of money. UIC seemed affordable, and he received a scholarship. It was also a place where Kaufman felt he could try something different.
"Family practice wasn't appealing to me, and I didn't realize you could be a research physician. I got so interested in it at UIC, I ended up having a research-oriented career," he says.
Kaufman graduated from UIC with a bachelor of arts in psychology and minor in chemistry, which set him on a path to advanced degrees and a research career that includes getting two drugs approved by the FDA. One of the drugs, avelumab, is the first approved treatment for patients with Merkel cell carcinoma, a rare skin cancer that is often fatal and was previously untreatable. This new drug gave hope to people who previously had few treatment options.
Today, Kaufman is a lecturer at Harvard Medical School, surgeon at Massachusetts General Hospital and CEO of Ankyra Therapeutics, where he continues working to cure cancer by developing new drug therapies. The company focuses on anchored immunotherapy, drugs that are injected directly into the cancer and stay there to treat the cancer and do not leak out so they don't cause side effects in the rest of the body.
"When I thought about how I got into this career, it really goes back to UIC. The first two years of medical school were pretty easy, and that was because of UIC. When I got into classrooms at medical school, I was just as prepared as everyone else," says Kaufman. "I had a successful career, and I wanted to give back."
He says he hopes he can get students from UIC, one of the most diverse student bodies in the nation, interested in research. Diversity brings in new ideas and new ways of looking at a problem and that, according to Kaufman, is how you change the world.
Modified on November 17, 2022